Kennywood in Pittsburgh is not just your classic amusement park! Founded as a recreational playground far away from the hustle, bustle and smog of downtown Pittsburgh, the idyllic site overlooking the Monongahela River has transformed over the past 12 decades into one of the world's greatest amusement parks, featuring rides and attractions fit for all ages. Designated a National Historic Landmark in 1987, you'll find three roller coasters that date back to the 1920s, each as fun as the day they opened nearly a century ago: Jack Rabbit, Racer and Thunderbolt.
Alongside those classic coasters come modern thrillers like Phantom's Revenge, Exterminator, Sky Rocket and The Steel Curtain, headlining attraction of the new Steelers Country at Kennywood – the first ever theme park area devoted to a professional sports franchise.
Younger guests will rush for the many family-friendly rides, the large and centrally located Kiddieland, and Thomas Town™ at Kennywood. The second-largest permanent Thomas & Friends™ attraction in North America brings five new rides themed to the beloved children's brand, plus live shows, an indoor play zone, and more.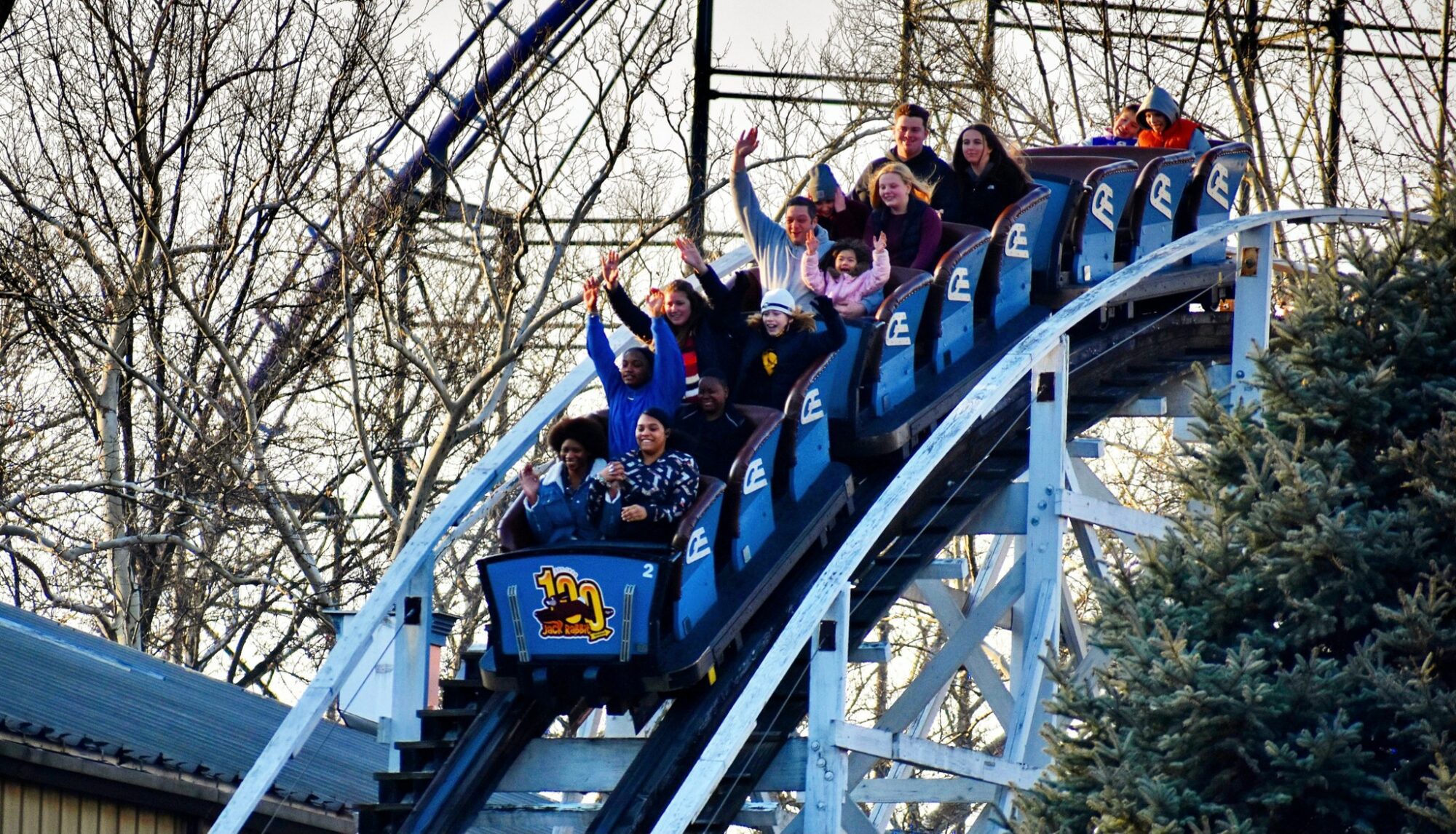 For more information on operating hours, visiting guidelines and admission rates please visit https://www.kennywood.com/ or call +1 412-461-0500.