Get ready for back to school! It's that time of year again when summer adventures fold up, and the next great adventure begins – the new school year! Whether your little ones are diving into kindergarten or stepping into the formidable world of high school, gearing up with the right school essentials is paramount. If your kids are looking for something unique and personalized, this is where the Family Fun crew gets their back to school gear. Minted has always been our go-to for stationery, labels, and notebooks, but now they have these adorable backpacks, too. They're infusing creativity into functionality with their all-new Back-To-School collection and we think you're going to love it.
Before we immerse ourselves in this world of vibrant backpacks, custom notebooks, funky pencil cases, lunch boxes, and personalized labels, let's take care of some housekeeping.
Affiliate Disclosure: This article contains affiliate links, and at no additional cost to you, we will earn a small commission if you decide to make a purchase after clicking through the link. We recommend these products because they are helpful and useful, not because of the small commissions we make.
Back to School Essentials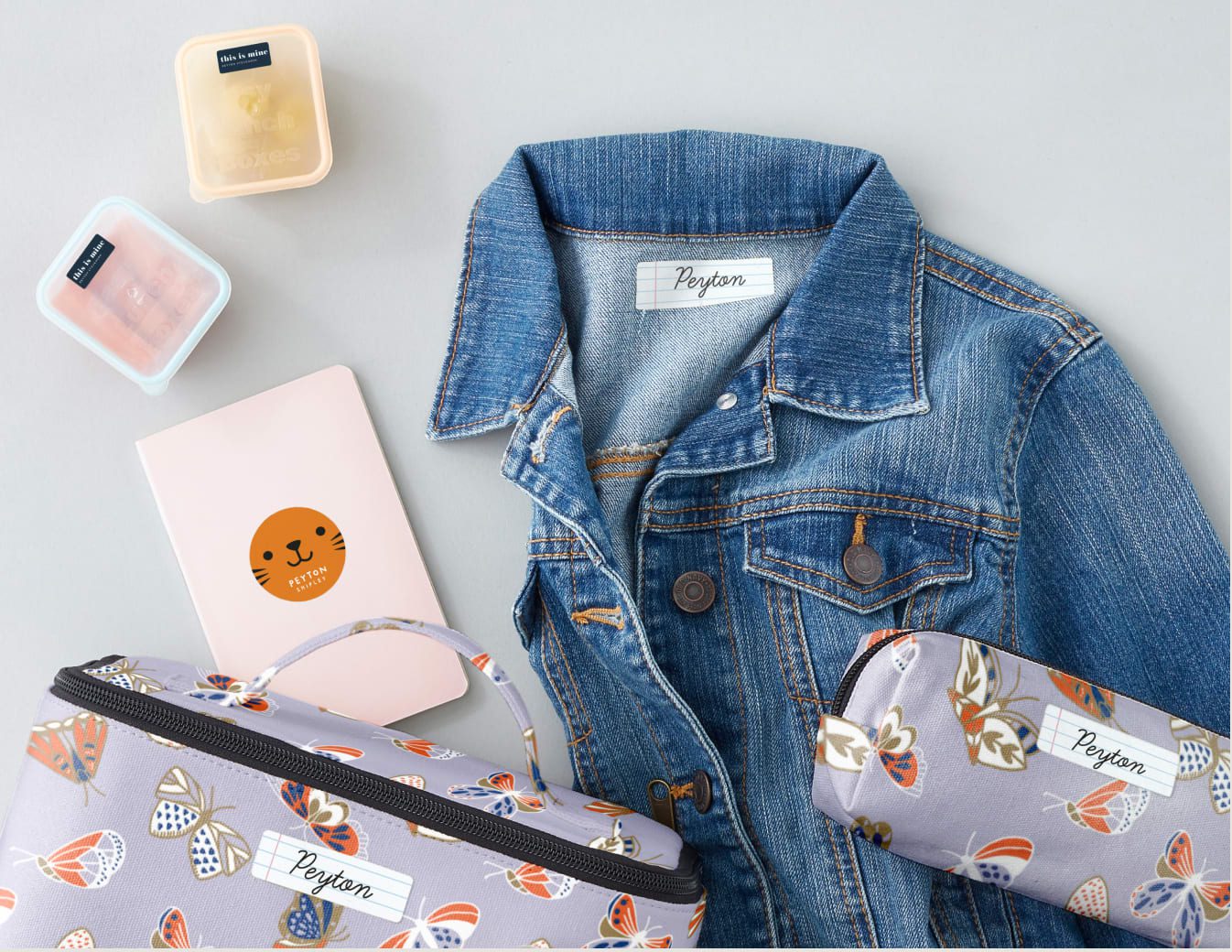 Back to School Event – 15% off Back to School essentials with code SCHOOL23 at Minted! Exclusions apply. Valid 7/18-8/28.
Personalized Backpacks
A backpack is more than just a bag – it's a fashion statement, a trove of secrets, and most importantly, an organizational tool for lugging school books to and from school. These are our top picks for personalized backpacks that offer an array of dazzling, high-quality designs that will hold your kids' school essentials while showcasing their unique personalities.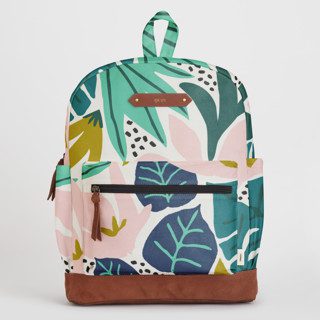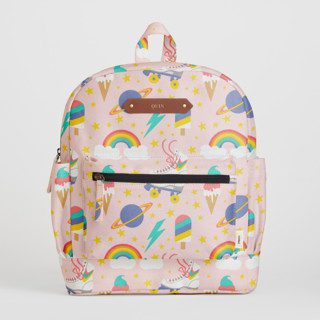 Custom Notebooks
Note-taking will never be boring again, thanks to Minted.com's custom notebooks. These aren't your ordinary notebooks; you can personalize them with your child's name and choose a design or pattern that resonates with their personality. Not only will these notebooks inspire their creativity, but they will also give them a sense of ownership, sparking joy in their daily studies. At minimum, they'll at least make notetaking more bearable!
Here are some of our favorite notebooks: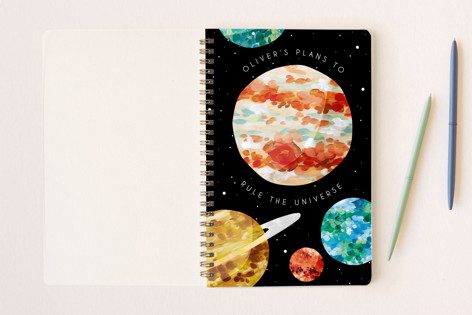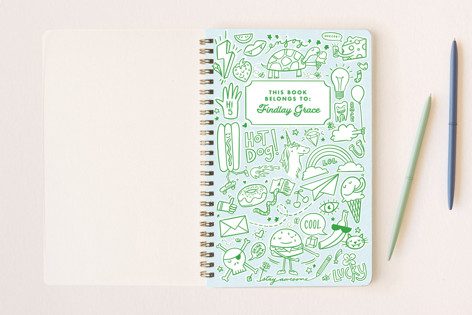 Pencil Cases That Pop
A good pencil case can make all the difference in keeping your kids organized. Minted.com's pencil cases come in a plethora of designs, offering the perfect blend of style and utility. Bursting with color and personality, these cases can match with your child's backpack and notebook, completing their back-to-school ensemble in style.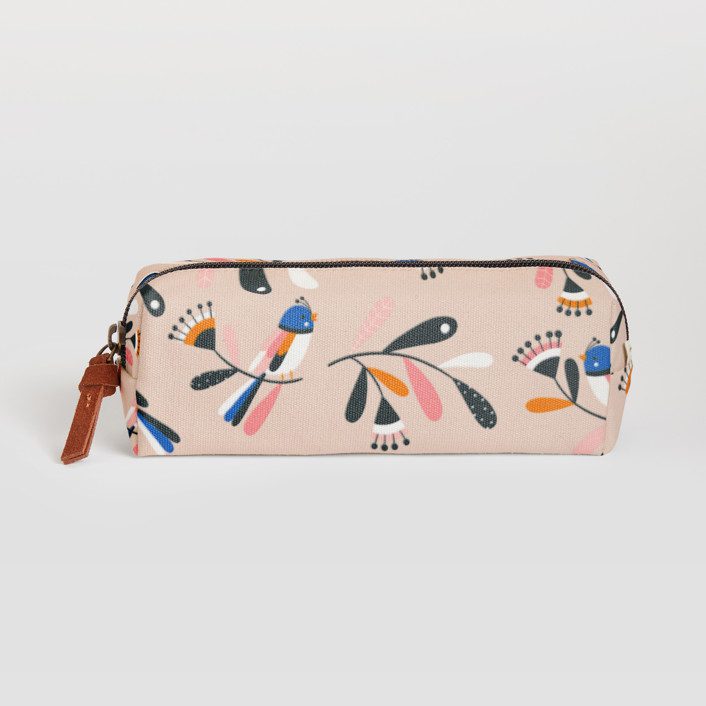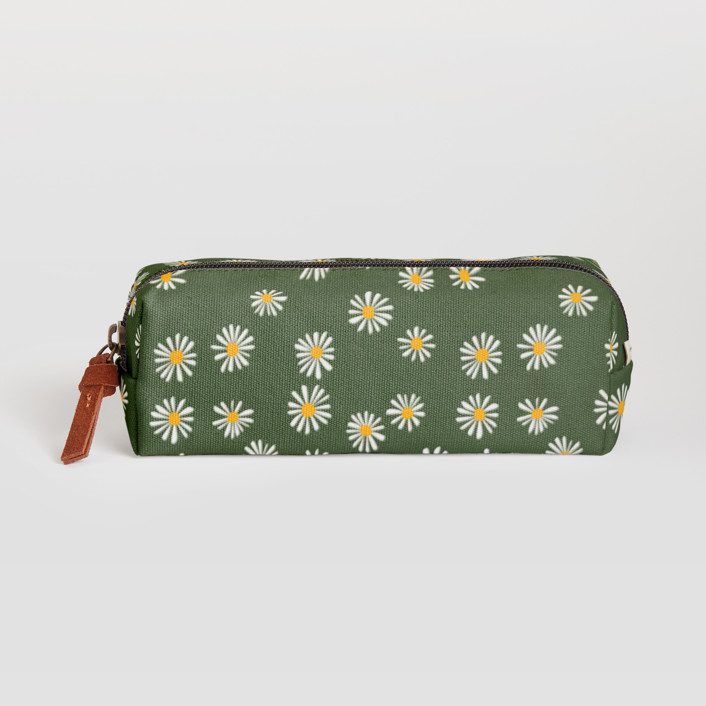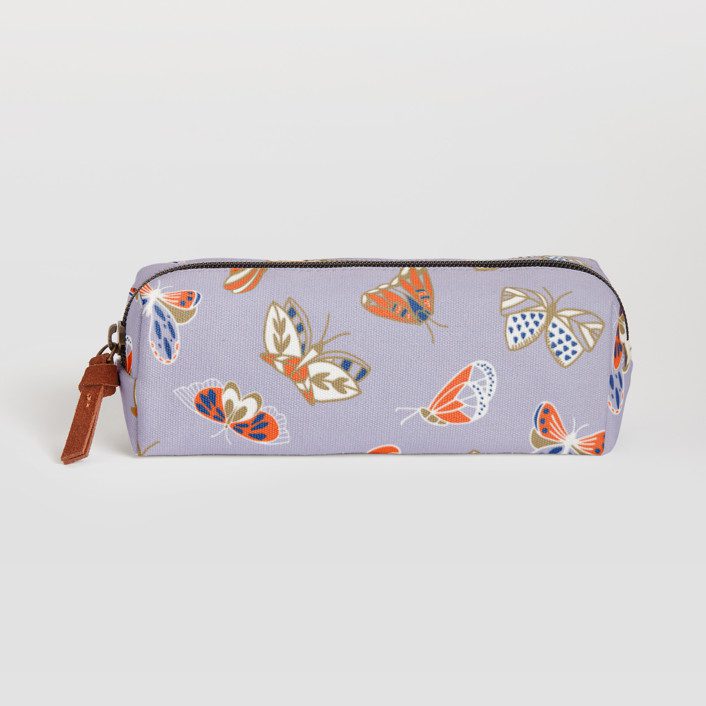 Lunch Boxes – A Taste of Home
The insulated lunch bags from Minted serve as an excellent method to ensure your child's lunch stays cool and tidy. Boasting a sturdy, water-resistant canvas exterior, these bags provide an added layer of protection, making them ideal for school, picnics, or any journey. The spacious interior, designed to accommodate your child's lunch, beverage, and ice pack, is lined with a leak-resistant and easily cleanable insulator, making spill clean-ups a breeze.
Material: Heavyweight canvas with water-repellent features
Main Compartment: Fully insulated to keep the contents chilled
Carry feature: Convenient top-carry handle
Dimensions: 8.5″ Height x 10″ Width x 5.5″ Depth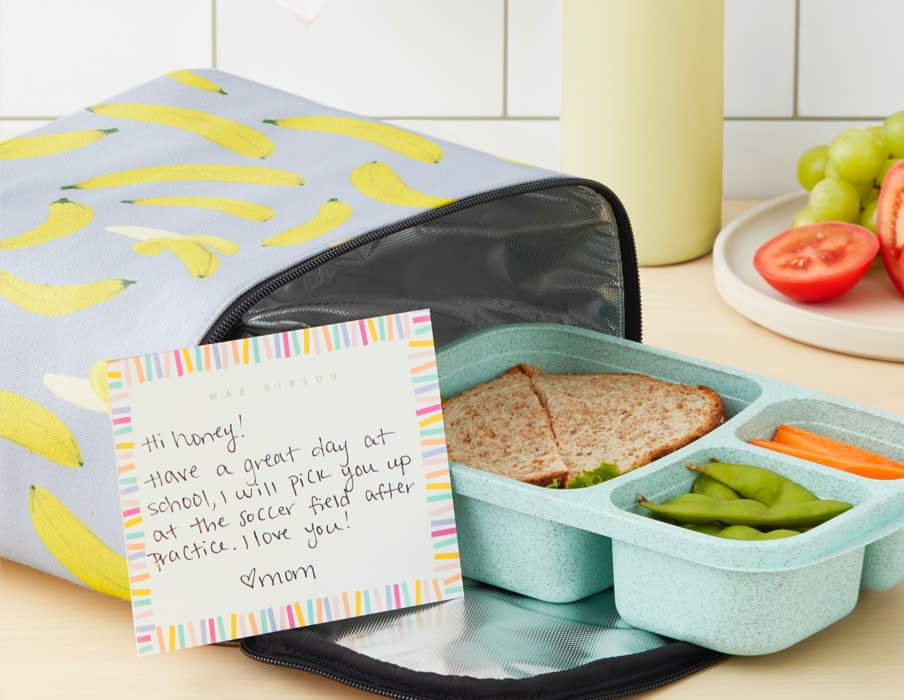 Custom Labels
Forget about mix-ups and lost items. With Minted.com's custom labels, your children's belongings will always find their way back home. Easy to attach and super durable, these labels can be personalized with your child's name and a design they love. It's a fun way to add a touch of personalization to every item!
Food Allergy Custom Labels
If you have a child with food allergies like we do, these labels are an absolute must. You can place these labels on your child's lunchbox, epi-pens, or anything else that needs to announce an allergy.
Back-to-school shopping doesn't have to be a chore. In fact, with Minted.com, it can be an exciting way to engage your kids and get them enthusiastic about the upcoming school year. So, why wait? Start the school year off right with style, function, and personalization all in one place!
Remember, when you shop through our affiliate links, you're also supporting our work to bring you more of the content you love. Happy shopping!