Bask in the sun shining through PA's largest Texlon roof at the USA's #1 indoor waterpark, Aquatopia Indoor Waterpark. Included with each stay at Camelback Resort, your family will enjoy wild slides, fun rides, cozy cabanas, and more.
Aquatopia Indoor Waterpark consistently voted as a top indoor waterpark by USA Today, is located just 90 minutes from New York City and two hours from Philadelphia. It features North America's largest Texlon transparent roof and is maintained at a consistent 84 degrees Fahrenheit year-round. Themed around world exploration and discovery, the waterpark features exciting and innovative water slides, signature thrill rides, an AquaPlay structure, and seven pools. There is also a dry indoor family adventure center that features activities such as laser tag, a rock-climbing wall, a ropes course, a virtual reality experience, and more.
Aquatopia Water Slides & Rides
Dive into 13 different water slides with tube slides, body slides, mat slides, bowl slides, and every other kind of slide including kiddie slides for the youngest thrill-seekers.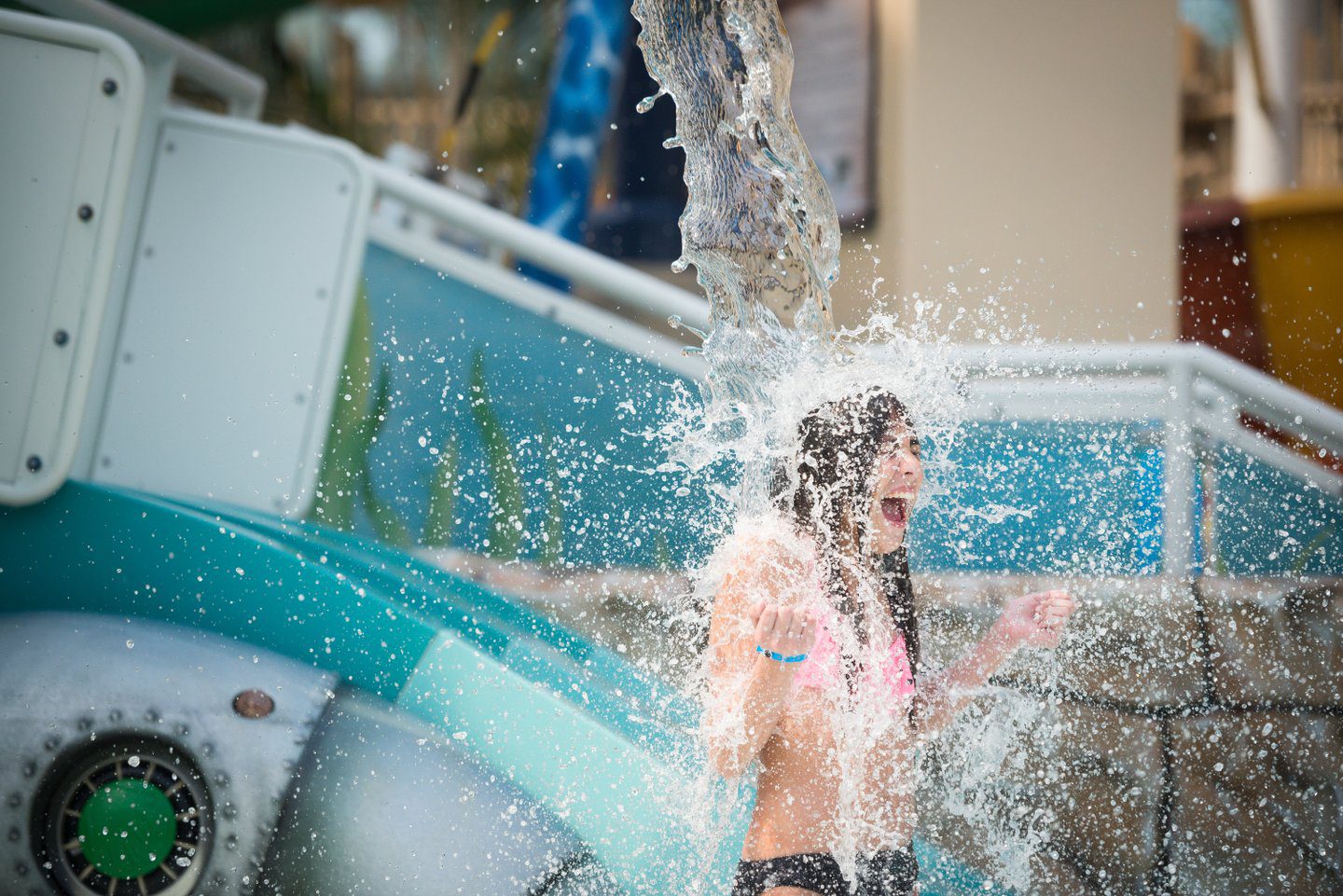 Available now on Camelback's website are a variety of passes – there are four: Unlimited, Value Spring, Value Summer, and Value Fall – including no black-out dates, general parking, additional discounted Aquatopia and Camelbeach tickets for up to four guests, and discounts for lodging, food, and beverages. The Value Summer Pass additionally includes unlimited seasonal entrance to Camelbeach, and the Unlimited Pass includes unlimited seasonal entrance to both Camelbeach (summer) and snow tubing (mid-week during the winter) for an entire year.
For an I-can't-believe-this-is-happening experience, water sliders at Aquatopia's new Mountain Mayhem are offered four exhilarating slide opportunities – each featuring an immersive and interactive adventure. This over-the-top downward journey takes water slides to the next level of wonderment and fun. The four unique techno-centric adventures include multi-colored lighting effects, music, and exciting visuals projected inside the slide – a thrilling sensory excursion for all.
Poolside Shops & Cabanas
Poolside amenities include Oasis adults-only swim-up bar, Burgers & More for bites to grab, and a retail shop for Aquatopia souvenir seekers. Indoor cabana rentals offer deluxe features and amenities. — renting a poolside cabana for the day as your family's home base at the waterpark is a great option if you're traveling with a group.
It's everything you want from an indoor waterpark in Pennsylvania. For more information on what's new at Camelback, you can read more here.