If you're looking for a family-friendly activity that will keep everyone entertained, look no further than h2ooohh Indoor Waterpark at Split Rock Resort. This waterpark is perfect for kids of all ages, and features slides, pools, and more! Split Rock Resort is a family-friendly, four-season resort with an indoor waterpark, H2Oooohh Indoor Waterpark, is located on the beautiful Lake Harmony in the Poconos!
This waterpark features slides, pools, and more, making it a great place to take the whole family. Day passes range in price from $33-38 and there is a discount for taking advantage of Twilight pricing. For the last four hours of the day, you can swim and slide for $20-25 per person.
H2Oooohh Indoor Waterpark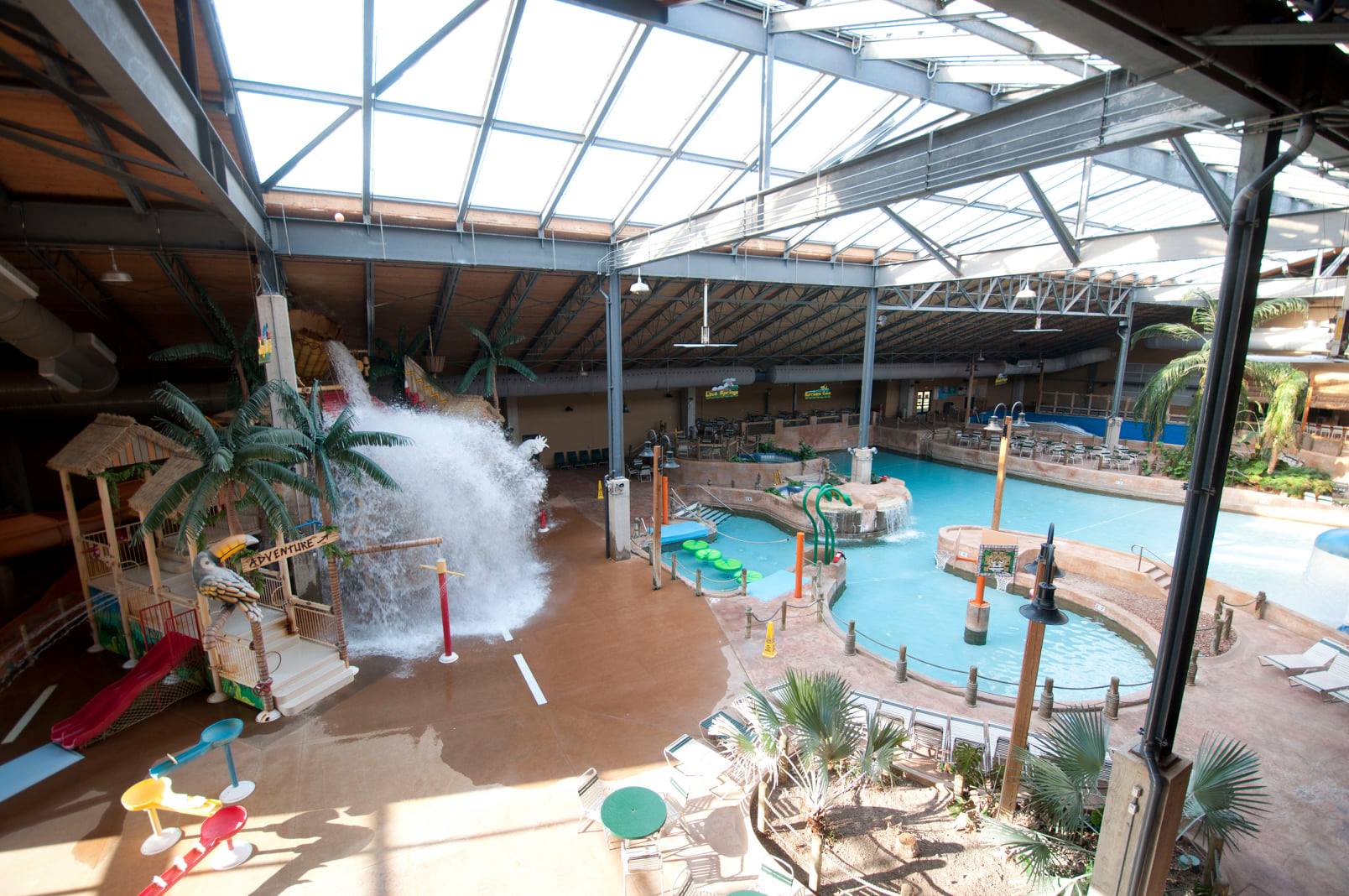 H20ooohh! offers three four-story slides, an activity pool and wave pool, a play structure with a dumping bucket, the flow rider, and an area especially for your youngest children to enjoy. It's a great big space with 53,326 square feet of water activities to enjoy, plus a snack bar for refreshments to keep everyone happy & hydrated. The H2Oooohh Indoor Waterpark is best for kids under 12, but older kids will also enjoy their time spent in the waterpark.
for more information on operating hours, admission rates and visiting guidelines please visit https://splitrockhotel.com/waterpark/ or call 570 722 9111.