Ever feel like you need a break? Maybe it's time to spring for a babysitter or send the kiddos to Grandma and Grandpa's for the weekend. The return of the Blue Mountain Resort's Wine Fest and Date Night Series is the perfect excuse to cash in your chips and reconnect with your significant other for some much-needed grown-up time!
Wine Fest: The Pocono Mountains Wine Lovers' Getaway
This August, Pennsylvania's Blue Mountain Resort is turning into an exclusive spot for wine enthusiasts. After a three-year break, the popular Wine Fest returns on Saturday, August 26, and Sunday, August 27, offering an unforgettable experience nestled in the scenic Pocono Mountains.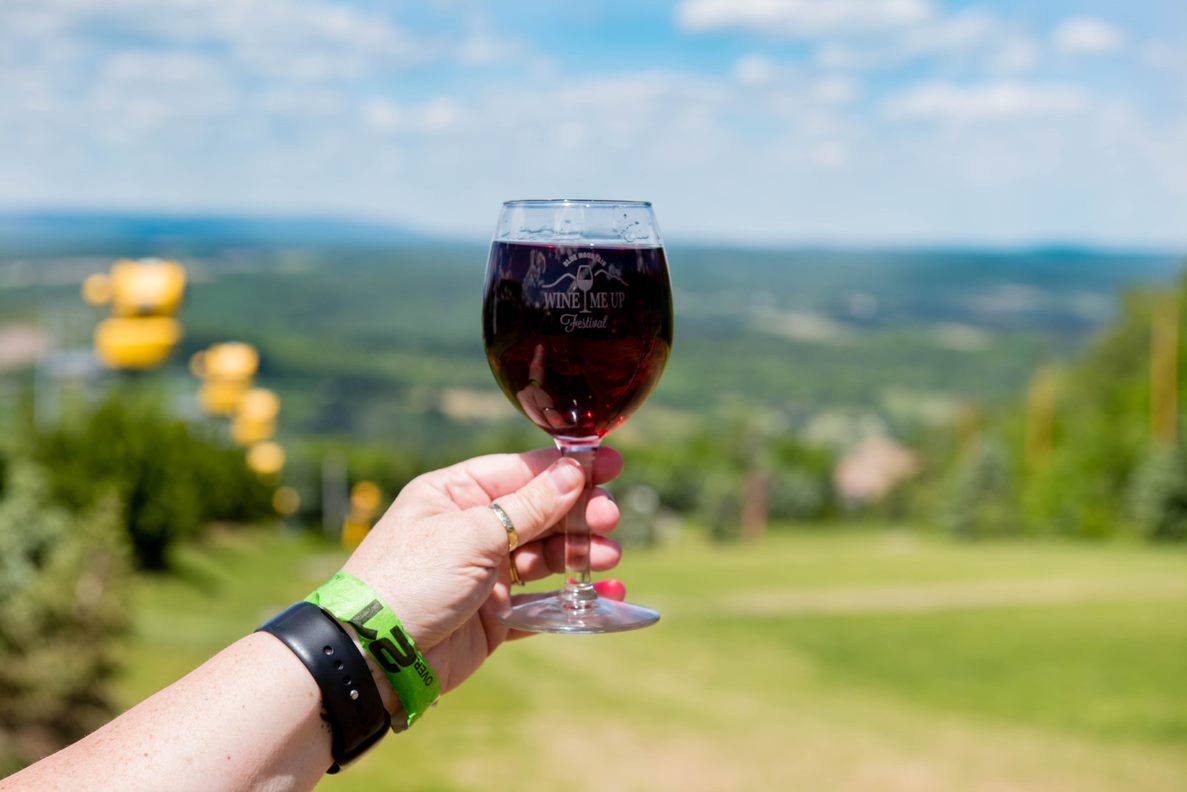 Wine Tasting in the Valley of the Pocono Mountains
The weekend escape unfolds in the valley portion of the mountain. Amid stunning views and refreshing mountain air, festival-goers can sample an assortment of wines from over 15 wineries, including Soaked Winery, Cellar Beast Winehouse, Tolino Vineyards, and more. A commemorative wine glass is yours to keep, a memento of your extraordinary wine-tasting experience.
Vibrant Atmosphere with Live Music
This Pennsylvania wine festival isn't just about wines and bites. Enjoy the vibrant atmosphere, with live performances from 'The Chain', a Fleetwood Mac cover band, and 'Subnotics', a roots rock reggae band.
Tickets to the festival, which include wine sampling, bites, and access to all activities, are reasonably priced at $35. Secure your spot here.
Date Night Series: A Unique Dining Experience in the Pocono Mountains
Blue Mountain Resort also hosts an enticing Date Night Series every third Thursday of the month, promising a night of entertainment and gourmet dining.
A Unique Evening with a Four-Course Dinner
Each evening offers a themed show and a specially crafted four-course dinner. Get ready for '90s Unplugged Night' on Thursday, August 17, and a suspense-filled 'Murder Mystery Night' on Thursday, September 21. It's not just a meal; it's an adventure! Get your tickets here.
Unwind at Blue Mountain Resort, Pocono Mountains
This summer, treat yourself to an unforgettable adult getaway at the Blue Mountain Resort, nestled in the beautiful Pocono Mountains:
Blue Mountain Resort
1660 Blue Mountain Drive,
Palmerton, PA 18071.
For more information, visit the Blue Mountain Resort website or call (610) 826-7700. Unwind, relax, and indulge amidst the picturesque surroundings of Pennsylvania's Pocono Mountains. You've earned it!