We love the snow and all its charm, but after a while, our chilly bones need a rest! If you're like us, you're looking for indoor attractions to escape the cold in Pennsylvania. This winter, our state has a variety of indoor activities to keep you warm and toasty. Whether you're looking for thrills or peace and quiet, these top PA indoor attractions are just what the doctor ordered to chase away your winter blues. Take a vacation from the common snow day, all within a short drive around PA.
Turkey Hill® Experience- Dutch Country Roads
Columbia
For those who adore ice cream, the Turkey Hill® Experience is an absolute delight. Featuring interactive exhibits that offer the opportunity to customize virtual ice cream flavors, this destination is a must-see for anyone passing through Lancaster County. Spend a cozy 90 minutes indoors as you discover the history of Turkey Hill® Dairy and learn about the inventive creation process behind the brand's top-selling products. With activities like milking mechanical cows, filming a TV ad, and creating your very own ice cream in the Turkey Hill® Taste Lab, you'll feel like a genuine employee.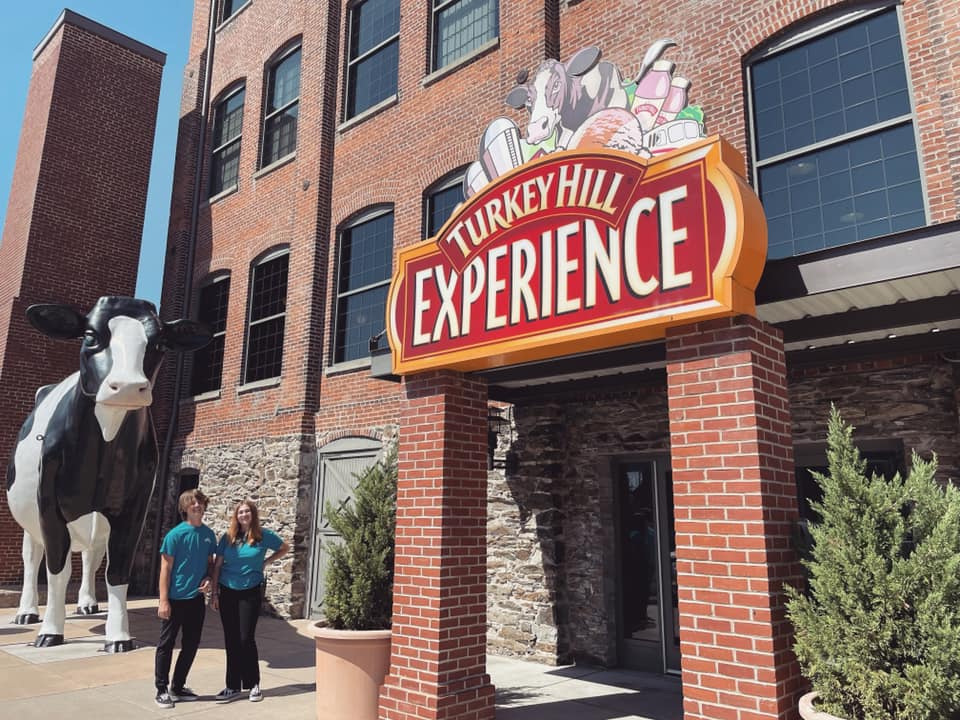 The State Museum- Harrisburg & Dutch Country
Harrisburg
The State Museum of Pennsylvania in Harrisburg is a fascinating destination for those interested in learning about the history and culture of Pennsylvania. This expansive museum boasts a variety of exhibits that showcase the state's natural resources, artistic achievements, and significant historical events. Visitors can explore displays highlighting the region's geology and wildlife, as well as artifacts from the Native American tribes that once called this area home. The museum also houses an impressive collection of art and sculptures from notable Pennsylvania artists. History buffs will appreciate the exhibits that delve into Pennsylvania's role in the American Revolution, Civil War, and industrial revolution. With so much to see and learn, the State Museum of Pennsylvania is a must-visit for anyone interested in the rich history and culture of this great state.
Crayola Experience®- Lehigh Valley
Easton
www.crayolaexperience.com/easton
The Crayola Experience in Easton is a unique and colorful indoor destination that offers an exciting and interactive experience for visitors of all ages. At this family-friendly attraction, visitors can let their imaginations run wild as they participate in a variety of hands-on activities that celebrate the art of coloring and creativity. The Crayola Experience features 26 unique attractions, including a colorful playground, a giant coloring page, and a virtual reality experience. Visitors can also create their own personalized crayon and watch as it is made right before their eyes. With so many activities to explore, the Crayola Experience is a must-visit destination for families, artists, and anyone who loves to color and create.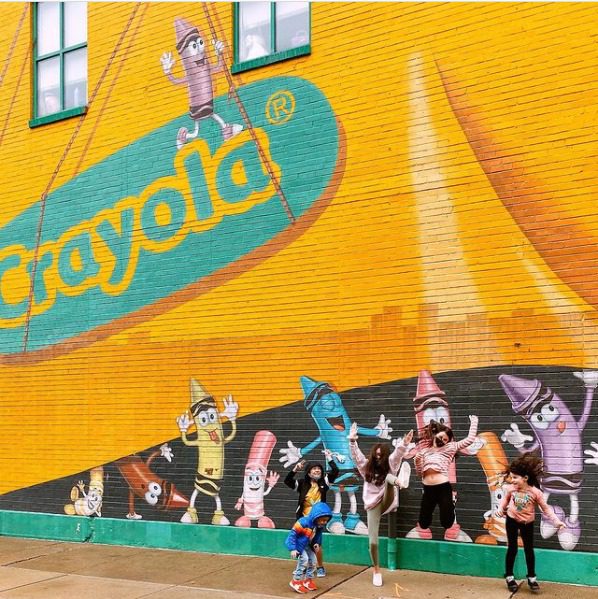 Kalahari Indoor Water Park- Pocono Mountains
Pocono Manor
www.kalahariresorts.com/pennsylvania
You'll forget about the sweater weather and feel the summer vibes when you visit the heated indoor water park at Kalahari Resorts. Located in the Pocono Mountains, the 220,000-square-foot water park features a retractable roof and is the perfect place for water lovers to enjoy all-day adventures. Experience wet and wild fun by bodyboarding on five-foot, ocean-like waves on the FLOWRIDER®, zip up and down on the water coaster Anaconda, and spiral down the 40-mph flume Zimbabwe Zipper. More thrilling attractions such as the near-vertical drop of the Screaming Hyena and The Dungeons of Hout Bay Wave Pool are just a few additions that helped make Kalahari the largest indoor waterpark in America.
Aquatopia Indoor Water Park- Pocono Mountains
Tannersville
www.camelbackresort.com/adventures/aquatopia-indoor-waterpark/
Bring the family for a weekend stay at Camelback Resort, for an unforgettable time with unlimited access to the thrilling water slides at Aquatopia Indoor Water Park. Voted the "#1 Indoor Waterpark in America" by USA Today, this 84-degree, Caribbean-like atmosphere is the best escape from the cold that Pennsylvania has to offer.
Aquatopia's natural lighting leaves visitors basking in warmth as they explore unstoppable thrills – from swirling in darkness on the Venus SlydeTrap to playing with the interactive water features in Kartrite's Quest and riding one of the many body slides at Aquatopia.
We've been there, done that, and can safely say that family time spent at Camelback is time well spent.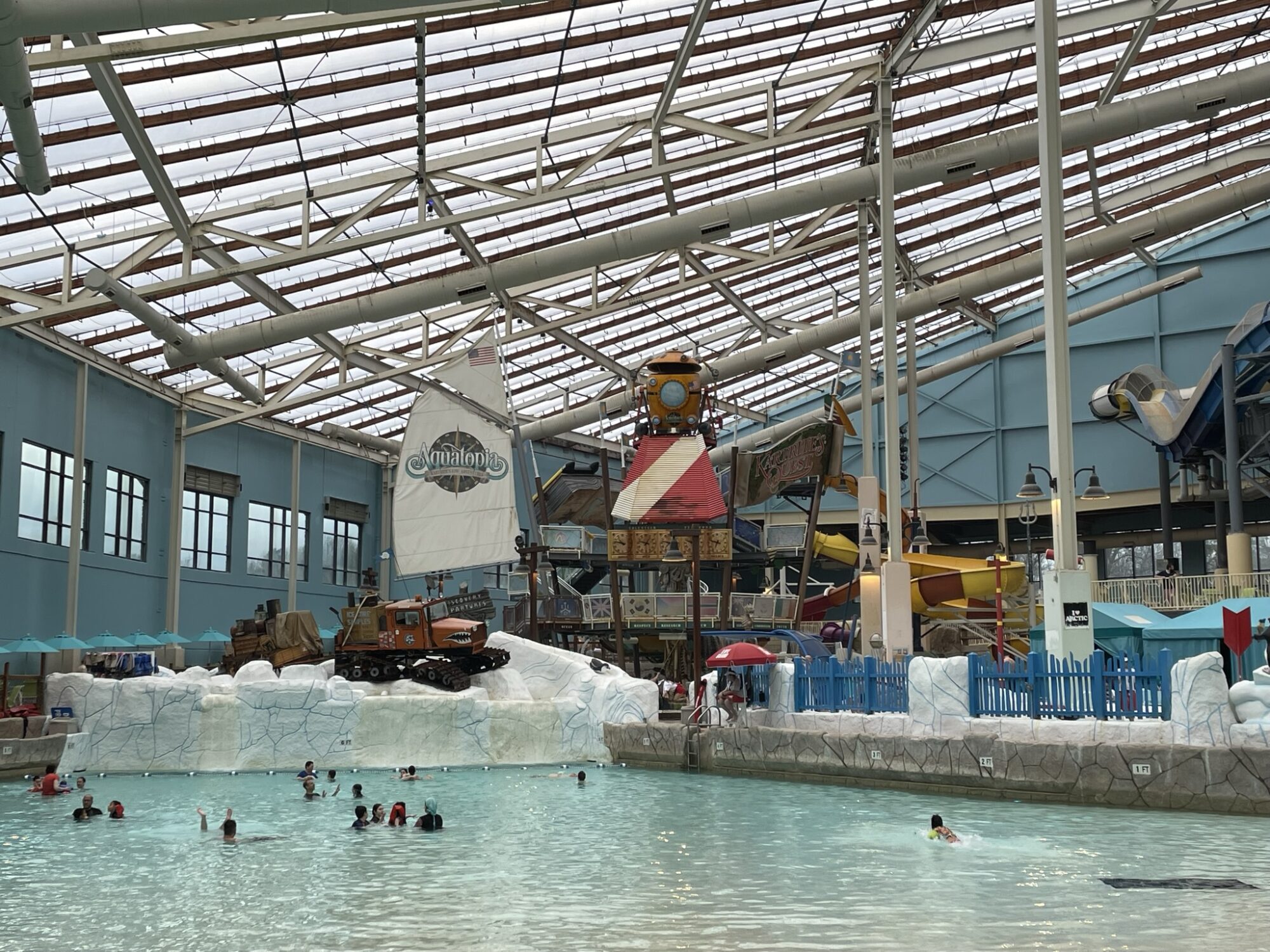 Omni Bedford Spring- The Alleghenies
Bedford
www.omnihotels.com/hotels/bedford-springs
Balance the cold with pure relaxation at the 30,000-square-foot Springs Eternal Spa in the Omni Bedford Springs Resort. Drawing inspiration from local Native Americans, the Springs Eternal Spa created treatments utilizing the resort's eight mineral springs. Bedford Springs' signature mineral treatments offer a purifying experience unlike no other, as Springs Eternal Spa is one of the few spas in the country that infuses natural spring water in all of its treatments. From specialized amenities like a gentlemen's facial, mother-to-be massages, baths filled with indigenous products and reiki healing, it's no wonder why guests love to unwind at Omni Springs.
Andy Warhol Museum- Pittsburgh and its Countryside
Pittsburgh
Visit the Andy Warhol Museum in Pittsburgh to explore legendary work of the pop art phenomenon Andy Warhol. As the famed illustrator of "Campbell's Soup Cans" and the "Gold Marilyn Monroe," Mr. Warhol is a creative genius who inspired artists across the nation. For an affordable escape from the brisk weather, you'll get a first-hand look at Warhol's art collection including over 7,000 pieces proudly displayed in his hometown, Pittsburgh, Pa. Now through early 2020, guests can witness the "Andy Warhol: Revelation exhibit. The exhibition includes a full-color catalog with contributions from The Warhol's chief curator, Jose Carlos Diaz, and Miranda Lash, curator of contemporary art at the Speed Art Museum.
Frick Art & Historical Center- Pittsburgh and its Countryside
Pittsburgh
Famous industrialist Henry Clay Frick made his fortune and legacy in Pittsburgh. While he had an aptitude for business, Frick always had a fondness for the arts, an appreciation he would pass on to his daughter, Helen Clay Frick. Helen eventually inherited Henry's estate and the now renowned "Frick Collection" of works of art. To honor her family tradition and passion for art, Helen Clay Frick opened The Frick Art Museum to the public in 1970. Today, visitors can tour the Clayton estate including the family's original 22-room mansion, playhouse and greenhouse, as well as the Italian Renaissance-style museum, featuring works from famous painters like Claude Monet and Peter Paul Rubens. Pay a visit to one of the best-preserved historic homes in the country and experience its interchanging exhibitions.
Nemacolin – Laurel Highlands
Farmington
Reserve a winter vacation at the Nemacolin to pamper yourself and your little ones with calming sensations. As a family-friendly resort, Nemacolin focuses on the well-being of children ages 5 to 13 at The Grove Children's Spa with salon, massage and facial services. Don't worry, adults – you can relax at the Nemacolin's Spa and enjoy full-body pampering from the Mystic Touch package, or cleanse your spirit with the Dream Catcher massage. With access to the 2,400-square-foot fitness center, as well as steamy hot tubs and saunas, Nemacolin's cozy hospitality will warm your entire afternoon. For some added entertainment, you can explore the resort's $45-millon art collection in the 24-hour Nemacolin Gallery, and antique automobiles in the Nemacolin's Auto Toy Store, both located inside the resort.
Philadelphia Museum of Art- Philadelphia and the Countryside
Philadelphia
The Philadelphia Museum of Art has evolved from the Centennial Exhibition of 1876 to a world-renowned art collection in the City of Brotherly Love. Situated on nine acres above the Benjamin Franklin Parkway, the Philadelphia Museum of Art showcases numerous creative masterpieces including paintings, sculptures and decorative art. This year, exhibitions at the museum vary, from Designs for Different Futures which explores visionary and controversial designs that promise to transform how we live, eat, heal, travel, and even love, open until March 2020, to a selection of sculptures and drawings celebrating the life and legacy of pioneering Italian artist Marisa Merz open through the summer of 2020.. Visitors will love to walk around one of the country's largest museums for a history-themed afternoon fleeing the winter chill.
The Barnes Foundation- Philadelphia and the Countryside
Philadelphia
In 1922, popular impressionist Albert Barnes established The Barnes Foundation to express his appreciation for fine arts. Housing old master paintings, antiques from the Mediterranean area and more than 2,500 species of trees and woody plants, The Barnes Foundation has proudly welcomed more than a million visitors to see its masterful collection and arboretum. Guests can dive into the fine arts on a daily collection tour sure to highlight all of the foundation's masterpieces. The current exhibition "30 Americans" is taking place until January 2020 and highlights the painting, sculpture, and photography by influential contemporary African American artists.
iFLY Indoor Skydiving- Philadelphia and the Countryside
King of Prussia
www.iflyworld.com/king-of-prussia/
Winter is the perfect time for skydiving! Head to King of Prussia to learn about the new sport of body flight and advance your flying skills. Since 1999, iFLY has modernized the idea of flying with customized wall-to-wall cushioned flight chambers to create a realistic adventure for thrill seekers. Whether you're a first-time flyer or an expert, all packages include the support of a certified flight instructor. Spread your wings and soar in the 14-feet recirculating wind tunnel at iFLY for a unique getaway from outdoor chills.
Zippo/Case Museum- The Alleghenies
Bradford
Visit the Zippo/Case Museum to learn how more than half a billion Zippo windproof lighters have found their way into our pockets and our hearts and why W. R. Case and Sons Cutlery Company handcrafted knives are the most collected in the world today. Shop the museum store where you will find hundreds of Zippo and Case products that include lighters, knives, outdoor camping products, fishing and hunting products, grills and accessories, clothing, and more.
Splash Lagoon's Indoor Water Park- Pennsylvania Great Lakes
Erie
From twisting domes of water to speedy slides, lazy rivers and a six-foot wave pool, Splash Lagoon's Indoor Water Park is a top destination on any water lover's bucket list. Encounter incomparable family fun at Splash Lagoon with a host of attractions like Tree Tops indoor ropes course, island arcades and dining options conveniently located next to the water rides. Don't stress because the winter weather closed the outdoor swimming pool. Splash Lagoon maintains its 84-degrees temperature year round to keep you splashing inside and out of the cold.