Knoebels Amusement Resort is a popular tourist destination in central Pennsylvania that offers something for everyone. With its amusement park, swimming pool, golf course, and more, it's no wonder why families love to visit Knoebels. In this guide, we will provide you with all the information you need to plan your trip to Knoebels!
Knoebels Amusement Resort is located in Elysburg, Pennsylvania, and is easily accessible from major highways. The resort offers a variety of activities for families to enjoy, including an amusement park with over 50 rides, the Crystal Pool with four slides and a kiddie play area, an 18-hole golf course, and more. There are also several restaurants scattered throughout the park and gift shops around every corner.
Knoebels Amusement Park in Pennsylvania
Nestled in the woods, Knoebels Amusement Resort offers FREE admission to its park. Rides and attractions are reasonably priced and are accessible by purchasing books of ride tickets or an all-day ride pass.
Ticket Prices at Knoebels
Ride Ticket Books allow you to only pay for what you want. Ticket books are purchased in dominations of $5, $10, or $20 – and valid for amusement rides only. Each book contains .25, .50, & $1 tickets. You just tear off what you need to pay per ride. Ride prices start at $1.50 for kiddie rides and go up to $4 for their most thrilling rides like your favorite roller coasters.
Ticket books can be used by more than one person and never expire. If you don't use them all on one visit, you can use them for any visit in the future!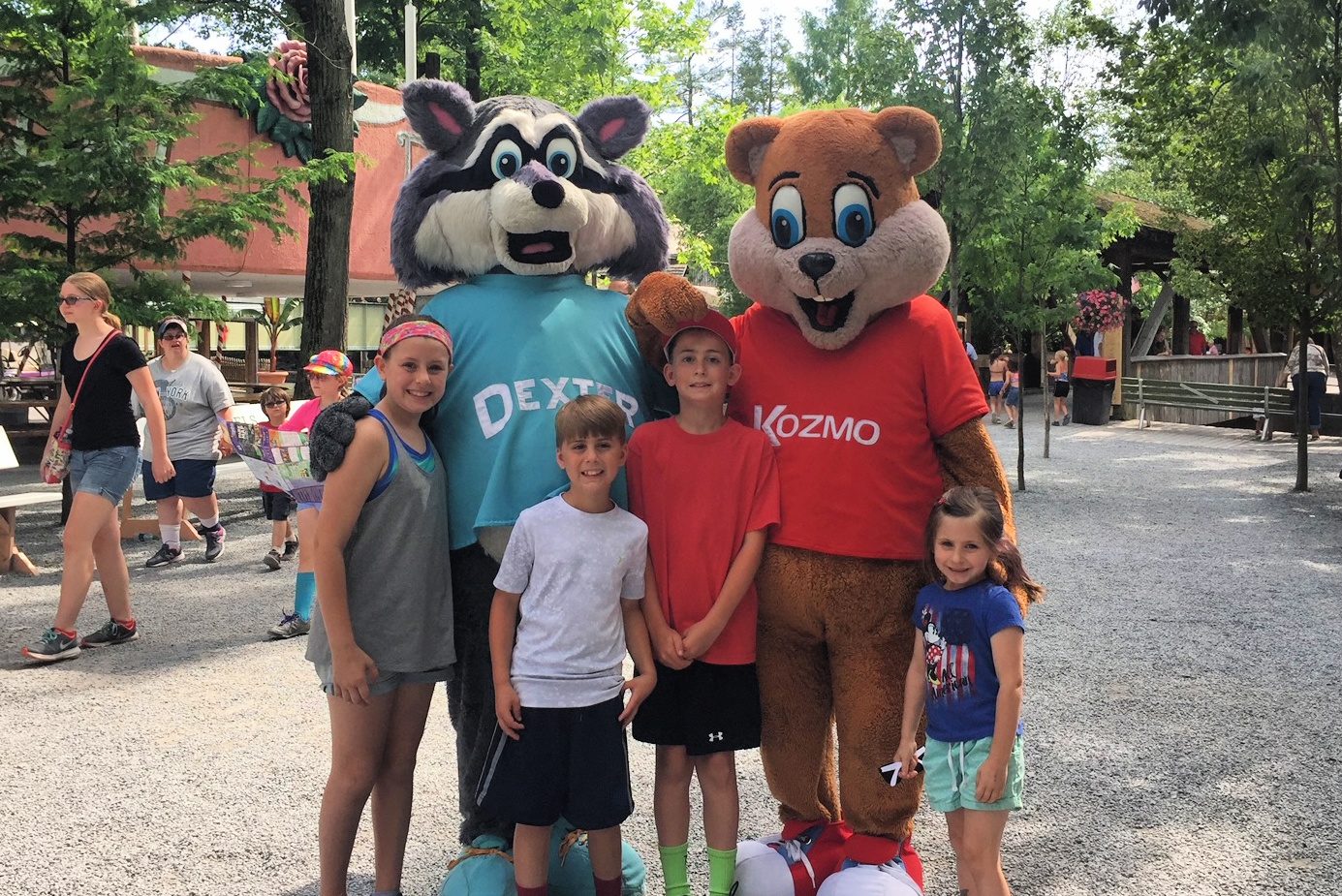 All-Day Ride Pass & Sundown Special
Ride passes are offered on Weekends in the pre and post season, and weekdays between Memorial Day – Labor Day. Ride passes provide unlimited access to all the available amusement park rides (except the Haunted Mansion). Knoebel's most popular pass is the "Ride All Day" pass that allows you to ride all day without limitations. On weekdays, they also offer a discounted "Sundown Special" after 4 pm.
If you're going on a Wednesday or a Friday, you can access the BARGAIN NIGHT pricing. After 5 pm, you can get a ride pass for just $12 ($10 if you are under 48"), BUT it doesn't give you access to Flying Turns, Haunted Mansion, Impulse, Phoenix, or the Twister. The Bargain Night pass is a great deal for evening "playdates" for younger children. There are rarely any lines in the kiddie area of Knoebels.
Rollercoasters & Rides at Knoebels
Knoebels is home to some of the best rollercoasters in Pennsylvania! The Phoenix, a wooden coaster, has been rated as one of the top coasters in the world. The Twister is another wooden coaster that will have you screaming for more. Each of these wooden coasters is more thrilling than you would expect with The Phoenix giving you that "out of your seat" feeling.
For a thrill ride that's sure to get your heart racing, try out the Impulse. Impulse is one of the newer rides at Knoebels and is located near the entrance to the park. This rollercoaster goes upside down, but it's smooth & enjoyable.
Knoebels also offers several family-friendly rides, such as the Grand Carousel, Merry-Go-Round, and Ferris Wheel. There are also plenty of rides for younger children, such as the Bumper Cars, Tea Cups, and their famous Train Ride. Other favorites include the Merry Mixer, Tilt-a-Whirl, and Flying Turns.
On a hot day, there are two water rides — the Log Flume & the ever-popular Skloosh that will cool you off. Just beware: the Skloosh will get you soaked so you may want to bring along a change of clothes.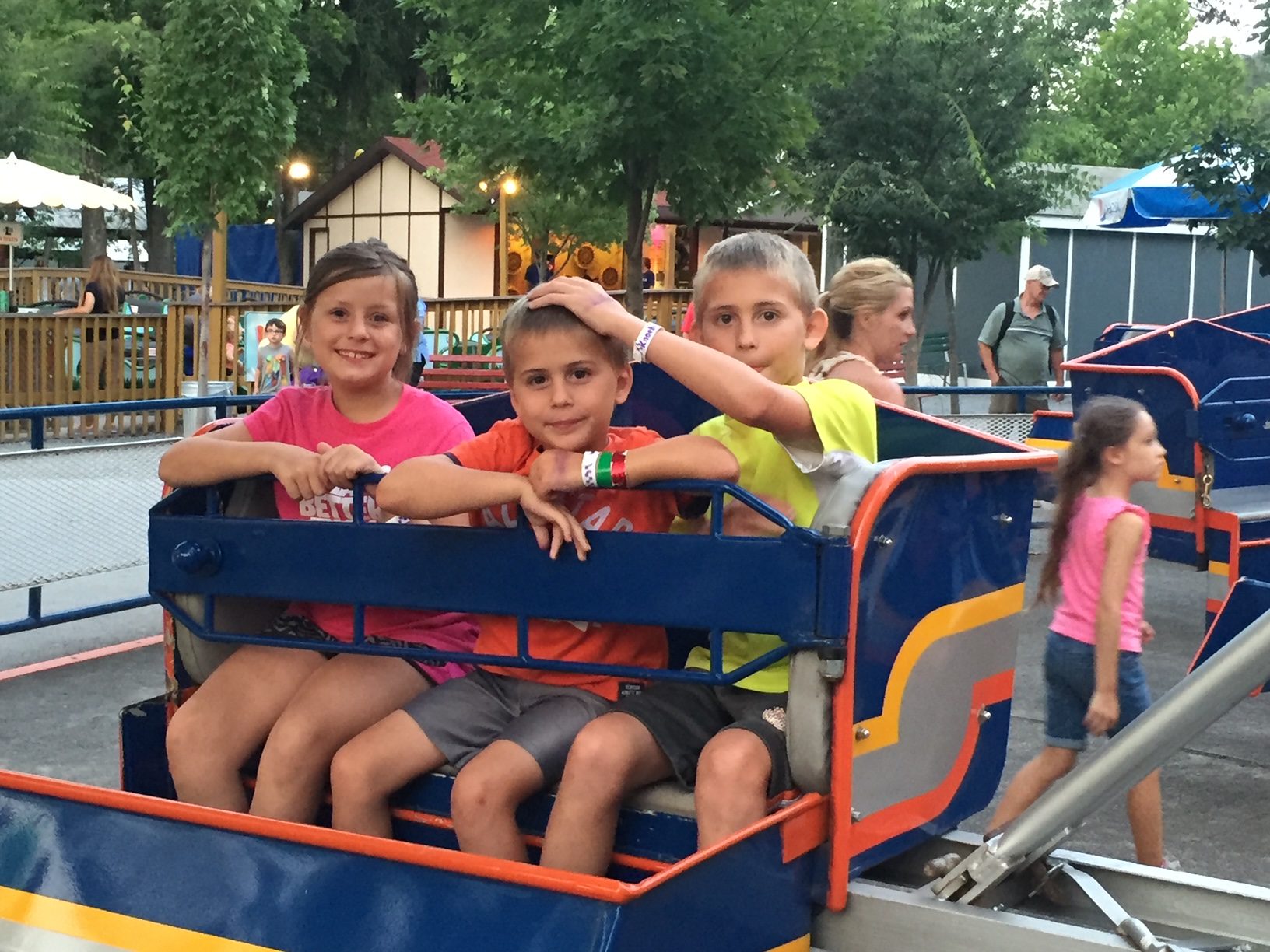 Food Options at Knoebels
Knoebels offers a variety of food options to keep you fueled up for a day of fun. If you're looking for something quick and easy, stop by one of the many food pavilions located throughout the park. For a sit-down meal, there are several restaurants on property, including the Alamo Restaurant inside the park and The Nickel Plate at Three Ponds Golf Course.
Knoebels also allows outside food to be brought into the park, which is one of the reasons that the park is a great place for families with young children. You can pack a picnic-style lunch or cooler and dine at one of the many picnic tables in the park. It is easy to access the parking lot at Knoebels, so you can simply return the cooler to your vehicle when you're finished eating.
Knoebels Campground
If you're looking to make a weekend of it, Knoebels also offers camping! The campground is located just a short walk from the amusement park and has several traditional camping sites. There are both 50-amp sites and primitive sites available, as well as cabins for rent. The campground also has a children's play area, water filling station, and restrooms.
Prices at Knoebels and Knoebels Discounts
Although the prices at Knoebels have gone up over the past few years, they're still reasonable considering the value that you receive at the resort. You'll find fresh-cut fries for just $3.50 & everyone's favorite funnel cake is $5. Pizza slices start at $4.
If you're looking for ways to save money on tickets, you can save by purchasing books of tickets in larger quantities and by purchasing them in advance online. Discount tickets can be purchased at Weis Markets, too. At Weis, you can buy a $20 book of tickets for $17. The tickets never expire and can be used from season to season.
If you are a military member or veteran you can receive free tickets once a season at the Guest Services Office. Active Duty and Reservists receive a $40 book of tickets and Veterans receive a $20 book of tickets as a way of saying thank you for their military service.
You'll love Knoebels
Whether you're looking for thrills or family fun, Knoebels Amusement Resort is the perfect destination for your next vacation. With its convenient location, variety of activities, and reasonable prices, Knoebels is sure to provide you with memories that will last a lifetime!
Have you ever been to Knoebels Amusement Resort? Share your experience in the comments below!