Are you looking for something fun to do in Oil City Pennsylvania? Check out our list of the best things to do in this charming small town! From visiting the art museum to exploring the nature trails, there is something for everyone in Oil City. With a city slogan of "Renowned, Rugged, and Refined", you'll quickly see what's so great about visiting Oil City Pennsylvania.
Oil City Pennsylvania
Oil City Marina is a great place to start your adventure. Rent a boat or kayak and explore the beautiful Allegheny River. Or, take a leisurely stroll along the riverfront trail and enjoy the scenery.
Take a walk through the Historic District and admire the architecture. Then stop into the many shops and restaurants that dot the downtown streets. There are plenty of great photo spots and the kids will love seeing all the outdoor art murals scattered around town and the public statues. Places of interest that you don't want to miss are the Oil City Library, the National Transit Building, the twin steeples of St. Joseph Church, as well as the Center Street Bridge.
For a fun and educational activity, visit the Oil Creek & Titusville Railroad. This historic train offers rides through the scenic Oil Creek Valley. One of the popular rides is the three-hour Fall foliage scenery tour through the Valley. It's a great way to experience Oil City and the surrounding area.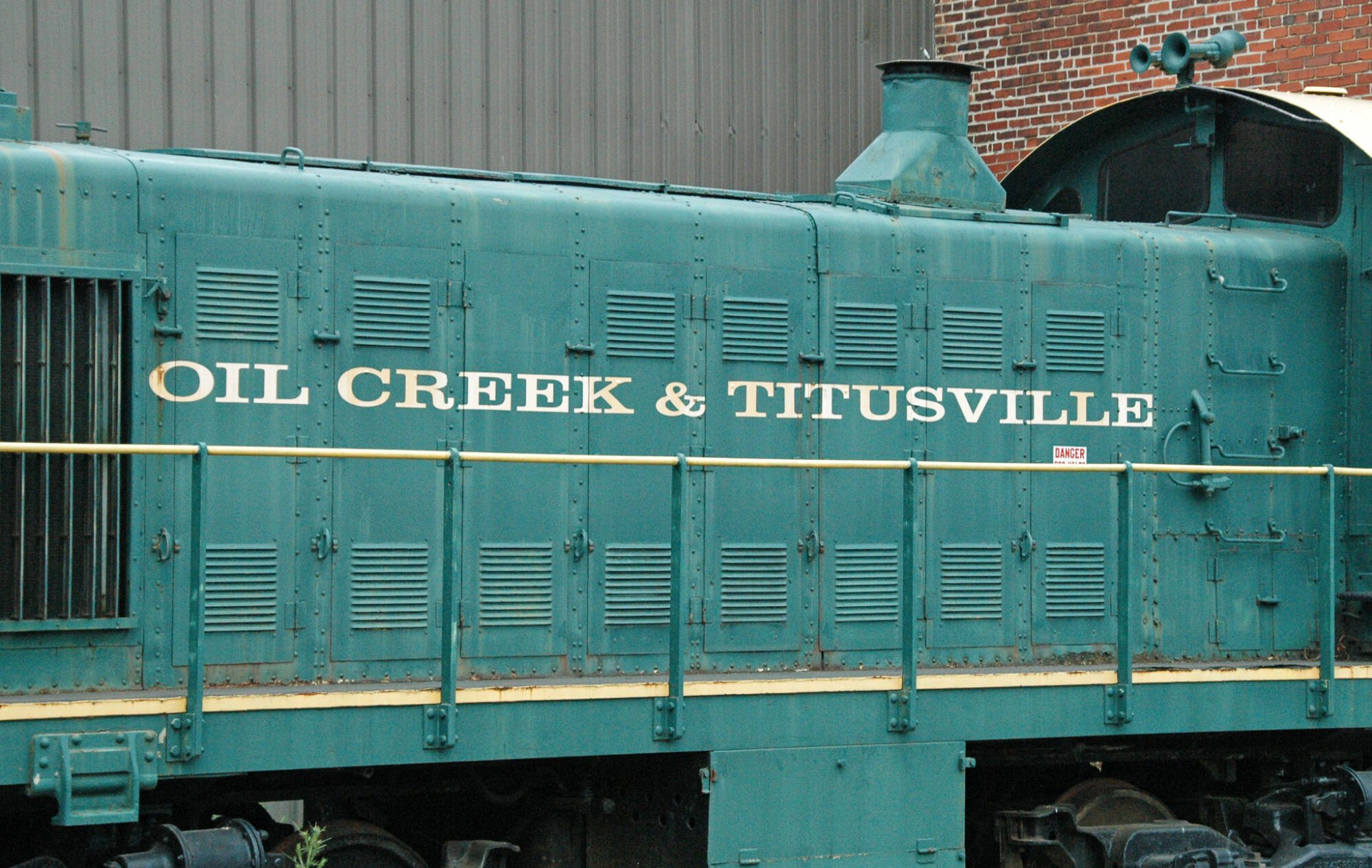 If you love nature, you'll want to explore one of the many trails in Oil City. From easy walking trails to more challenging hiking trails, there is something for everyone. And don't forget to bring your camera – the views are stunning!
Visit the Venango Museum of Art, Science, and Industry: If you're looking for some culture, visit The Venango Museum of Art, Science & Industry. This museum has something for everyone, with exhibits on art, science, and local history. Located inside an old post office, the museum is on the National Register of Historic Places and features artifacts from local people and places. A brand new exhibit that just opened this year is "Our Pennzoil Story" which tells the rich history of the event that would put Oil City on the map.
Have you been to Oil City? Let us know in the comments and be sure to go give a star rating to the places that you've visited.
Looking for more ideas? Here are 15 Family-Friendly Pennsylvania Day Trips.