This is a sponsored post written by me on behalf of Sticker & Co. and this post contains affiliate links. As always, all opinions are my own.
Graduating high school is a major milestone in your child's life, and it's definitely worth celebrating with friends and family. With a little bit of planning and creativity, you can throw a simple yet fun party or picnic that will make any high school graduate feel special. Here are five ideas to get you started.
DIY decorations
Decorating your party space is an excellent way to set the mood for a graduation celebration. You can create custom banners, garlands, and other decorations that reflect the graduate's personality and interests. You can also make use of balloons, streamers, and other inexpensive party supplies to add color and excitement to the space.
Customized refreshments
No party is complete without refreshments. Instead of serving generic snacks and drinks, why not create customized refreshments that reflect the graduate's interests? For example, if the graduate loves sports, you can serve sports-themed snacks and drinks. If they're into music, you can create a playlist of their favorite songs and serve snacks that are inspired by their favorite artists.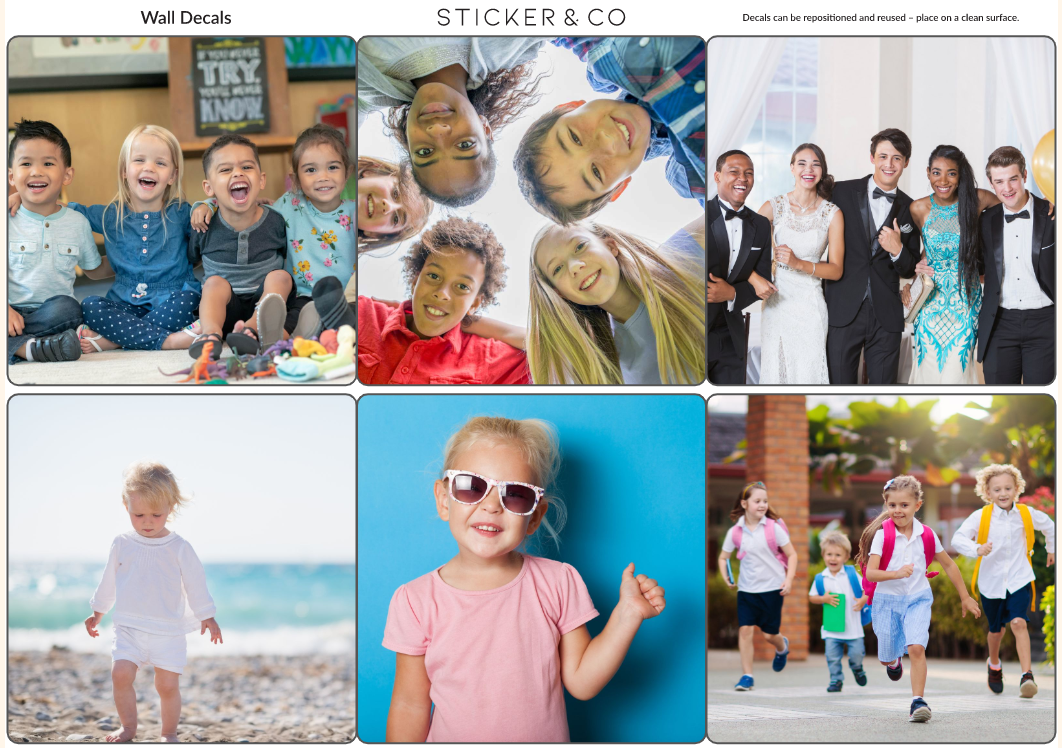 Removable photo wall with custom stickers
One of the most popular party ideas these days is creating a photo wall of memories of your graduate from preschool through high school. To really kick it up a notch, you can achieve this look by creating a removable photo wall with custom stickers from Sticker & Co. Your graduate and their friends and family can take pictures in front of the photo wall, and when the party is over the stickers can be reused in their bedroom or even better yet… their dorm room! This is a great way to create lasting memories and a unique keepsake for the graduate.
Backyard Games
To keep the party going, you can plan fun activities that everyone will enjoy with lawn games like cornhole or giant Jenga. If your graduate is getting a rather exciting gift, you could organize a scavenger hunt to find their present.
Personalized Party Favors
Party favors are a great way to thank your guests for coming and to commemorate the occasion. Instead of generic favors, you can create personalized party favors that reflect your graduate's interests and personality by simply creating a custom sticker for the party. The stickers from Sticker & Co. are fantastic because you can order them in small batches allowing you to get just what you need for your graduation party.
In conclusion, throwing a simple, yet fun party or picnic for a high school graduate is a great way to celebrate their achievements and create lasting memories. By incorporating these five ideas, you can create a party that is unique, personalized, and memorable. And don't forget to check out Sticker & Co. for their amazing selection of graduation cards and custom stickers to add that extra special touch to your celebration!