Ready for a day of fun at DelGrosso's Amusement Park? Located in Tipton, PA, this family-friendly, Italian-themed park has something for everyone! DelGrosso's is a family park with lots of rides for the whole family to enjoy with an adjacent waterpark where you can take a break from the heat. Between the water attractions, the fun amusement rides, and the amazing food, DelGrosso's is a perfect family destination in Pennsylvania to add to your summer bucket list.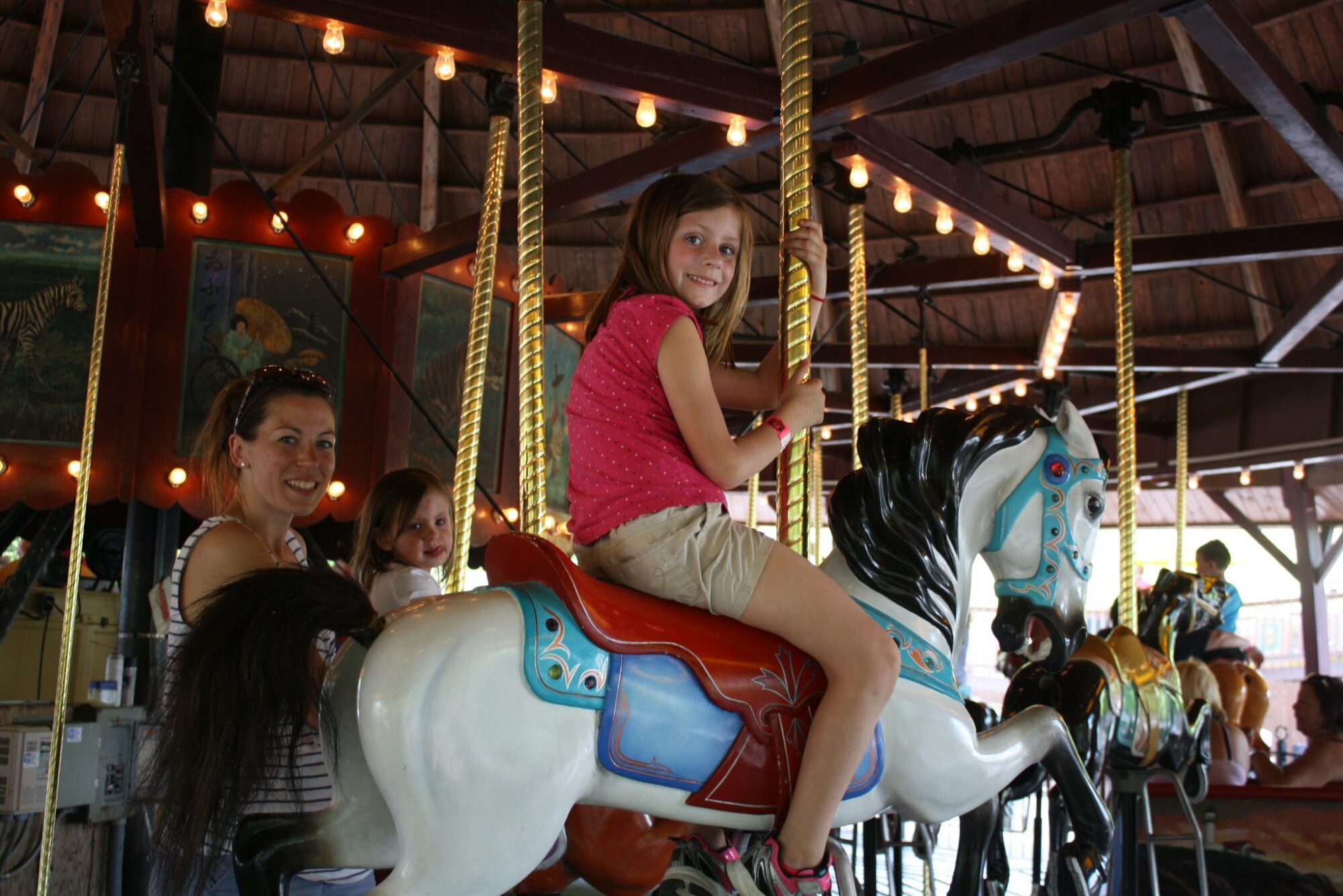 Rides at DelGrosso's Amusement Park
There are over 30 rides and attractions to enjoy at DelGrosso's Amusement Park. For thrill-seekers, they offer the Wild Mouse coaster and the elevated Rock Star ride. The park has mostly family rides, from the classic carousel and Tilt-a-Whirl to bumper cars and The Scrambler.
The kiddie rides for the little ones include a mini-train, a mini-coaster, a fan favorite, Dizzy Dragons, and more. The whole family can enjoy a ride around the park on the Tipton Creek Railroad Train, too.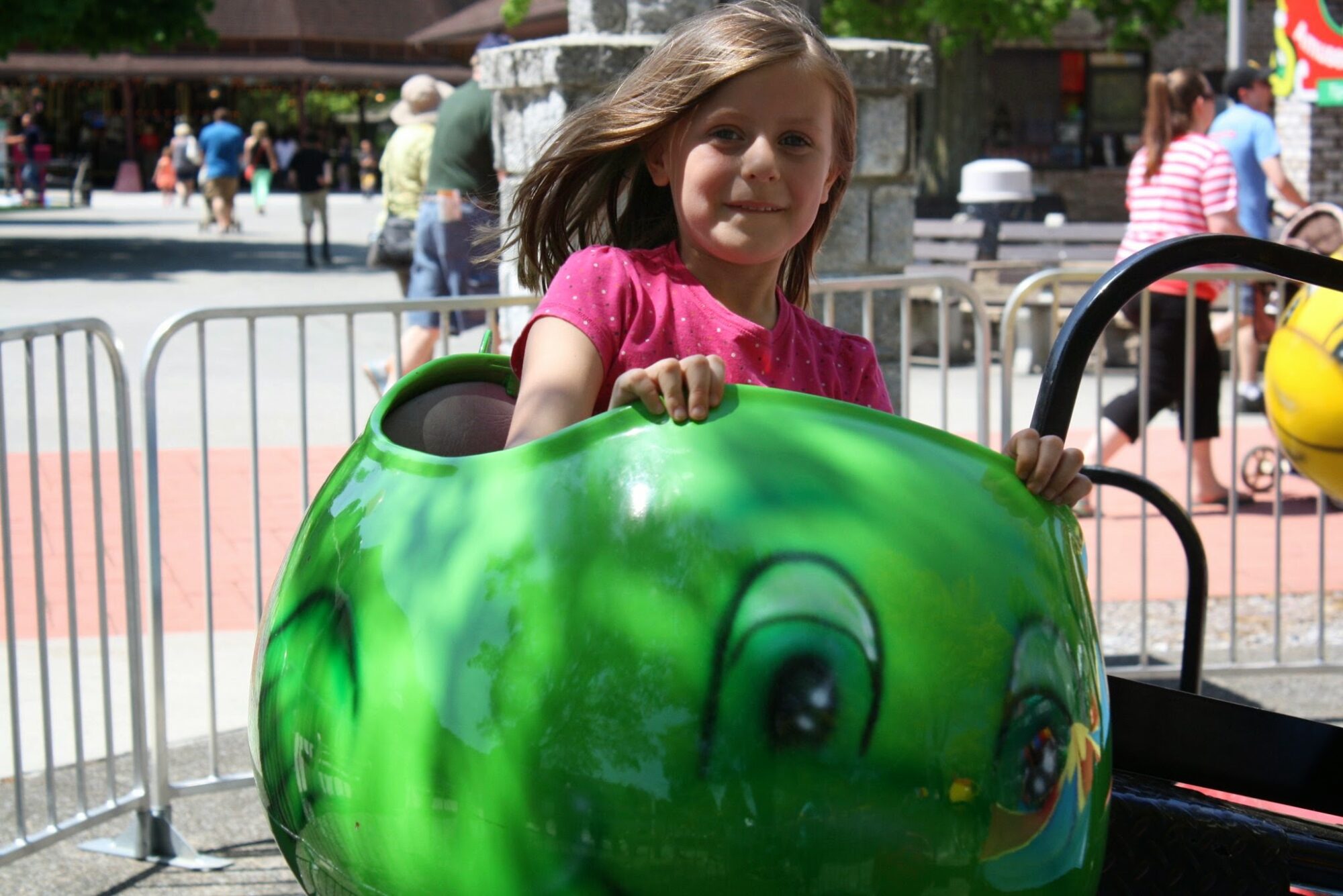 Ride Tickets at DelGrosso's
When visiting DelGrosso's Amusement Park, you have the option to purchase ride tickets or an All-Day Ride Pass. This is a great option if you're traveling there with small children who will be riding on the smaller rides at the park. Tickets are $1 each and the ticket prices for individual rides are as follows:
2-Ticket Rides: Boats, Carouselle, Corvettes, Dizzy Dragons, Fire Trucks, Helicopters, Kiddie Carousel, Train, Turtles, & Whales
3-Ticket Rides: Casino, Dodgem, Free Fall, Paratrooper, Pharaoh's Fury, Scrambler, Super Spiral, Swing Buggy, Tilt-A-Whirl, Wacky Worm, & Yo-Yo
4-Ticket Rides: Crazy Mouse, Rock Star, & X-Scream Tower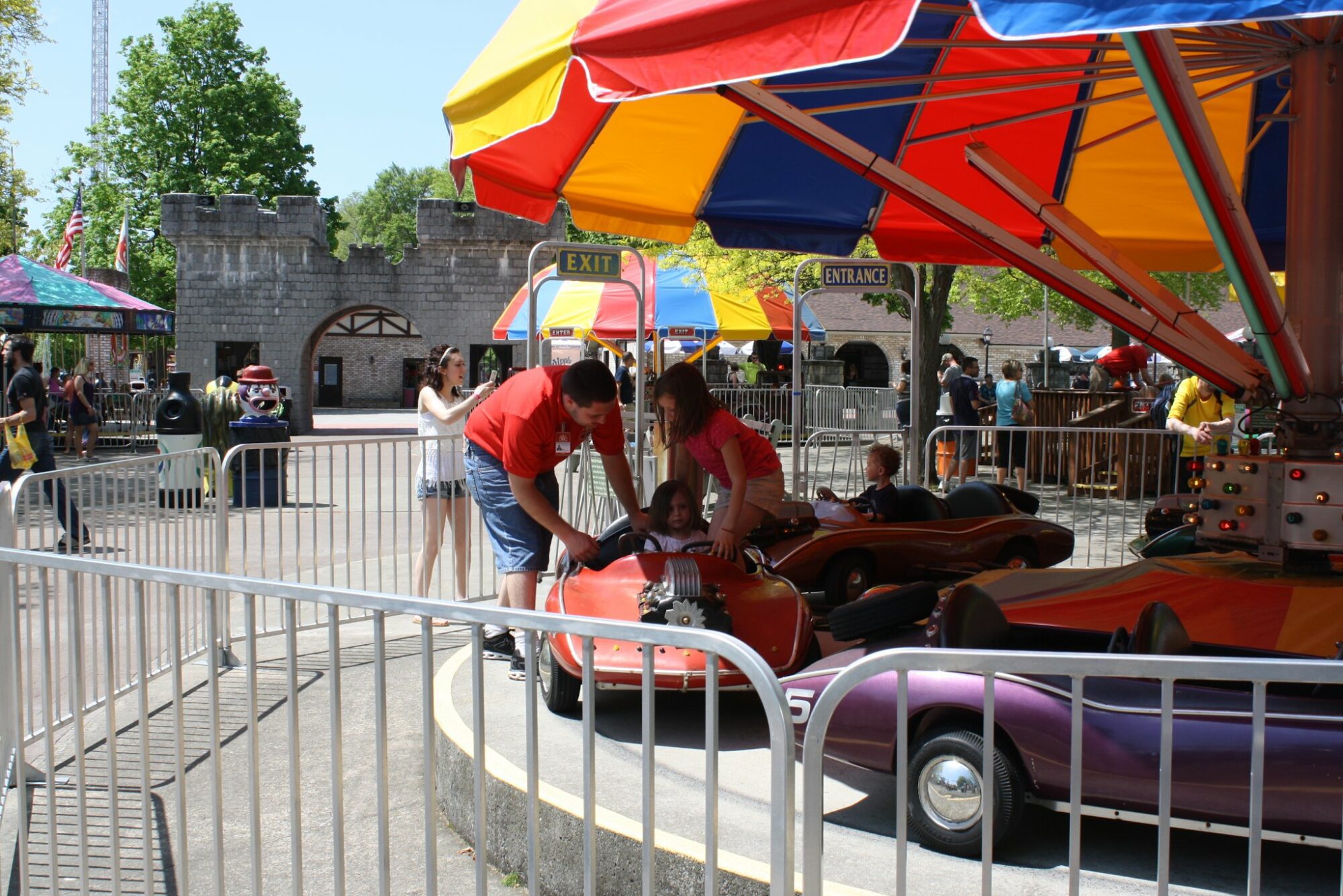 All Day Ride Passes at DelGrosso's
If you're planning to stay for the whole day or you have children who plan to ride the park rides over and over and over again, you'll want to take advantage of the All-Day Fun Passes at DelGrosso's Amusement Park.
With the All-Day Fun Pass, you will be able to take advantage of all that both Rides and Water Park have to offer during their respective seasons. However, it is essential to remember that anyone wishing to enter the water park must possess a valid admission wristband.
2023 PRICING:
May & September = $24.95
June/July/August = $36.95
May & September Military Pricing = $19.95
June/July/August Military Pricing = $24.95
All-Day Fun Passes for May & September and all Military Tickets must be purchased in person at the ticket booth when you arrive at the park. To purchase Military Tickets, you'll need to show a form of identification and up to 2 fun passes may be purchased at a discounted price.
DelGrosso's Laguna Splash
An Italian-themed waterpark, too? That's what you'll get at Laguna Splash, DelGrosso's on-site waterpark adjacent to their theme park. The waterpark has a variety of attractions for all ages including lots of water slides, a wave pool, splash pools, and more. They also have an interactive splash park, Bambini Cove, for younger visitors.
There are daily Cabana rentals available at the park at a rate of $79 for the day near Bambini Cove and $69 per day near Waterworks, and they must be reserved online. There is a maximum occupancy of six people per Cabana (plus up to 2 infants), so skip the Cabana rental if you're traveling with a large group.
Each 10×12 Cabana Rental Includes:
2 Chaise Lounge Chairs
4 Standard Height Chairs
1 Beverage Table
1 Refrigerator*
6 Complimentary Bottles of Aquafina Water
Free Wifi Access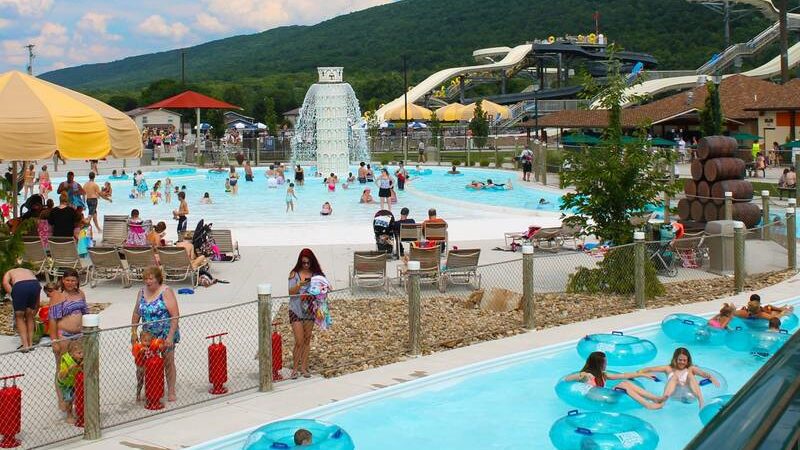 Food Options at DelGrosso's
DelGrosso's Amusement Park has earned a reputation as the go-to destination for America's Best Amusement Park Food. Every summer, visitors indulge in mouth-watering sandwiches, fresh handmade pizza, Murf's famous potato salad, and other delectable treats that are made on-site each day.
September is an especially thrilling month in Tipton thanks to the annual Italian Food Festival which celebrates the DelGrosso family's ethnic heritage while also raising funds for various area organizations. As if that wasn't enough excitement, the season concludes with Harvestfest, a highly popular event that has been running strong for over twelve years.
If you're traveling to DelGrosso's and you have food allergies, you can look at their allergen guides online and feel confident before you go. You are also permitted to bring in outside food which works great for traveling with food allergies, toddlers, and otherwise picky eaters.
How to Get to DelGrosso's Amusement Park
DelGrosso's Amusement Park is conveniently located right off of I-99 in Tipton, Pennsylvania — just two hours east of Pittsburgh and two hours northwest of Harrisburg. Upon exiting the highway, follow signs until you come to the park entrance. Parking is free for all visitors, so don't hesitate to load up the car!
If you're using your GPS, you'll want to use 4352 E. Pleasant Valley Blvd. Tipton, PA 16684 as your destination address.