From Philadelphia and Pittsburgh to Harrisburg and Lancaster, traveling on a Pennsylvania train lets you explore all the wonderful cities and countryside our state has to offer. Plus, with Amtrak's Northeast Regional service, you can even take a day trip to Washington D.C., Baltimore, or New York City. It's an economical way to see the sights while avoiding congested highways and long commutes. Plus, it's fun for the whole family!
Traveling across Pennsylvania by train can be a delightful experience. While travel outside the Harrisburg to Philadelphia corridor is often limited to only one train in each direction per day, it is a clean and easy way to reach their destination for those who have the flexibility. Riding a Pennsylvania train is an interesting experience because there are many different places and routes to explore.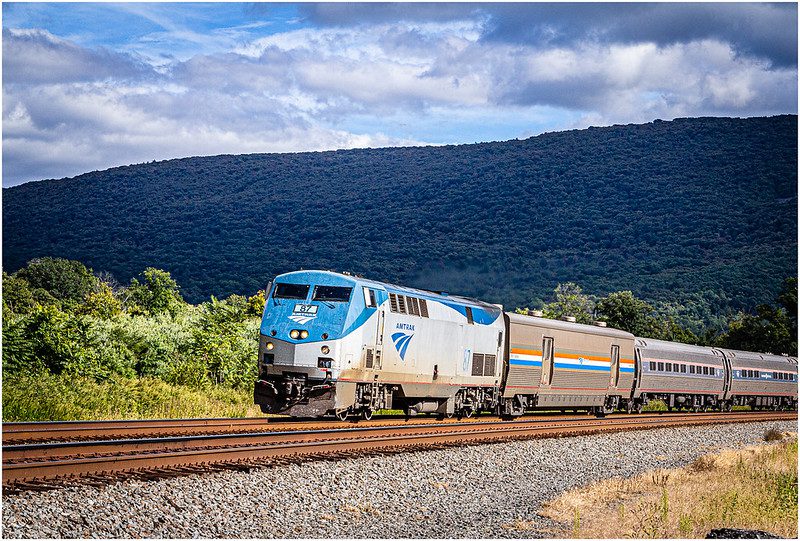 The Keystone Train
The Keystone Train operates 14 times westbound and 13 times eastbound every weekday between Philadelphia and Harrisburg, but only 9 times on weekends. However, not all trains stop at every station along the route. The major stops include Elizabethtown, Lancaster, and Paoli, where all trains stop. Some trains also stop at Middletown, Mount Joy, Parkesburg, Coatesville, Downingtown, Exton, and Ardmore. The Keystone Train uses some of Amtrak's oldest trains still in service, which lack dining cars. Therefore, it is advisable to bring any necessary food and drinks onboard.
The Pennsylvanian
The Pennsylvanian Train runs once a day in each direction from Pittsburgh to Philadelphia, with continuing service to New York City. The train is relatively slow, but it offers a great way to see Pennsylvania's countryside. The train stops at Johnstown, Altoona, Harrisburg, and Lancaster, among other stations, and travels through the famous Horseshoe Curve near Altoona, which is one of the greatest engineering feats of its day. Unlike the Keystone Train, the Pennsylvanian Train features a dining car.
Getting to Pennsylvania by Train
Visitors from major US cities, including New York, Chicago, and Washington DC, can also reach Pennsylvania directly by Amtrak train. Those from New York can travel to Philadelphia, Harrisburg, and Erie, while those from Chicago can reach Philadelphia, Pittsburgh, and Erie. Direct service to Philadelphia is also available from Atlanta, Baltimore, Boston, Cincinnati, Indianapolis, Miami, New Orleans, Orlando, Richmond, and Savannah. Visitors from the west coast can connect in Chicago for service to Pennsylvania. Several other trains, including the Acela Express, Capitol Limited, Cardinal, Carolinian, Crescent, Lake Shore Limited, Northeast Region, Palmetto, Silver Service, and Vermonter, also serve at least one station in Pennsylvania.
Tips for Train Travel with Kids
Traveling on an Amtrak train with kids can be a fun and exciting adventure for the whole family. Taking a few simple tips into account can help make your trip even more enjoyable. First, bring plenty of activities to keep children occupied during the journey, such as books, games, toys, and handheld electronics. Small magnetic travel games have always been great for road trips so be sure to pack them along in your train travel bag, too!
Also, ensure that you have enough snacks and drinks onboard to keep your little ones from getting hungry or thirsty. Additionally, pack some comfort items from home such as pillows, blankets, and stuffed animals to help kids feel cozy during their time on the train. Each Amtrak car is equipped with a restroom, so you won't have to go far when your little ones "need to go".
In summary, for those who are flexible, traveling across Pennsylvania by train can be a comfortable and enjoyable way to reach their destination. With multiple direct train services to major US cities, Pennsylvania can be an accessible and convenient destination for many travelers. Where will you go?