Remember how much fun it was to create a fort from a cardboard box? Now imagine that concept, but with 11 luxury playhouses built just for toddlers and preschoolers. That's what makes Tiny Town in Lancaster, Pennsylvania such a unique destination — it's an early childhood mecca just begging to be explored.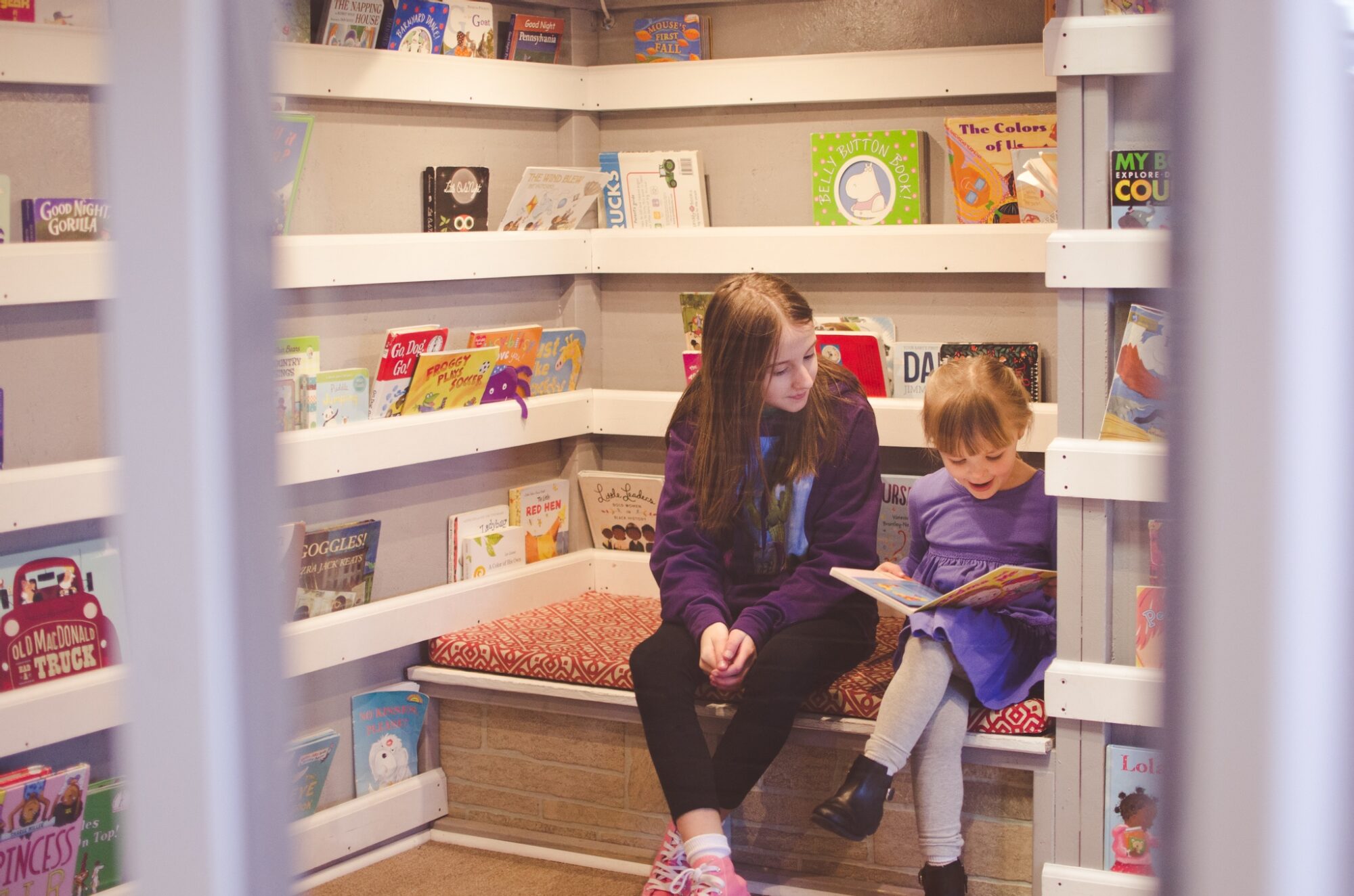 We don't think you'll need to be cajoled into buying a ticket for this amazing play space, but here are some more reasons to LOVE Tiny Town in Lancaster.
Reasons to LOVE Tiny Town in Lancaster
You can bring in outside snacks.
Guests are welcome to bring in food and beverages from home, but they also offer a variety of pre-packaged snacks and hot beverages for sale. Since they strive to make their space safe for all children, they ask that visitors refrain from bringing in any peanut-related foods.
If you have children with food allergies or you just have picky eaters, how great is it that there's finally a place that permits outside food? Grab those goldfish crackers and sippy cups, mama.
You can nurse your baby without stares and glares.
Considering the audience is mostly toddlers, preschoolers, and their caregivers, Tiny Town encourages parents to feed their children wherever they're most comfortable. If you need water to mix formula, they've got you covered. If you'd like to nurse in privacy, they have a comfortable area for you in their restroom or alternatively, you're free to nurse your infant through the spaces at Tiny Town.
There's an "unofficial therapy" dog that visits.
Kids playing doctor is adorable. Kids playing doctor taking care of a golden retriever is priceless. Declared as Charlie the Mayor on their Facebook page, you can tell how much the kids and the pup love the attention.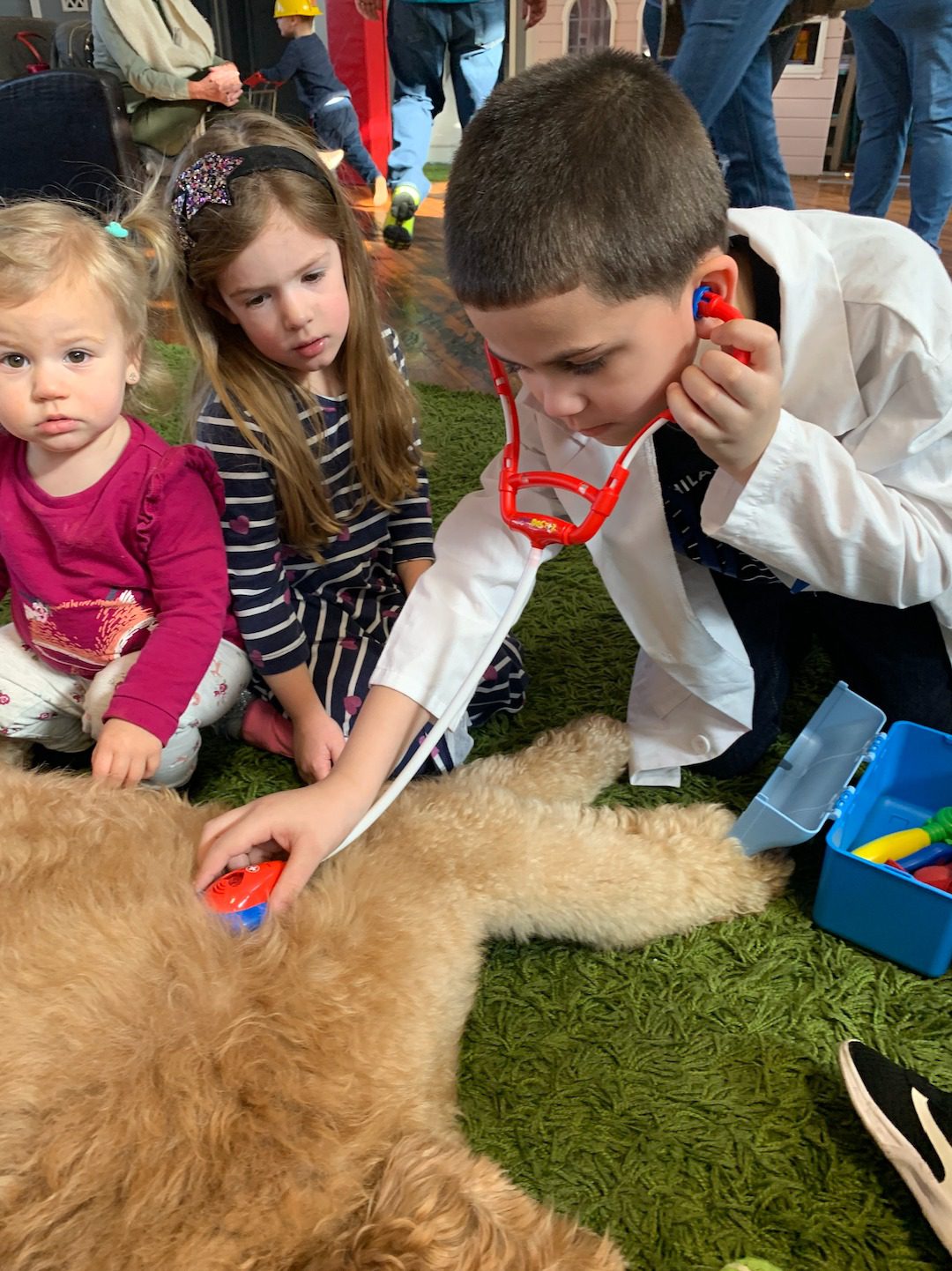 Tiny Town is Accessible
We want ANY and ALL children and their caregivers to enjoy our town — no matter the ability. We have aimed to create a safe and fun place for all. All playhouses have wide open doors, and we have moved many accessories lower for easier access for all. We are nut aware and encourage all families to leave the peanut products at home. And families with a TSS — we want you to come too! Have your TSS show their ID at the desk and they can get in free with your child's paid admission. If you have more recommendations — let us know how we can make your stay at Tiny Town more comfortable.

Tiny Town Lancaster PA
Tiny Town has Special Events & Camps
Tiny Town hosts special events and camps just for little kids. From Fairy Garden Tea Parties to Kids Night Out, they have a calendar packed with different events throughout the seasons. Their summer camps have an overall theme of "When I Grow Up" with each week dedicated to a different profession like becoming an Imagineer (all Disney themed!), a World Traveler, or a Mad Scientist to name a few.
Your Recommendations
Have you visited Tiny Town and have recommendations for what makes this unique play space a great destination for families? Leave us a comment or send us an email and we will add it to our list. Don't forget to visit our Directory Listing and add your own review and rating.