Looking for family fun at an affordable price? Just a short drive from home, we found ourselves at DelGrosso's Amusement Park where ride prices are as low as $0.50, all day ride passes are cheap, & the food is delicious!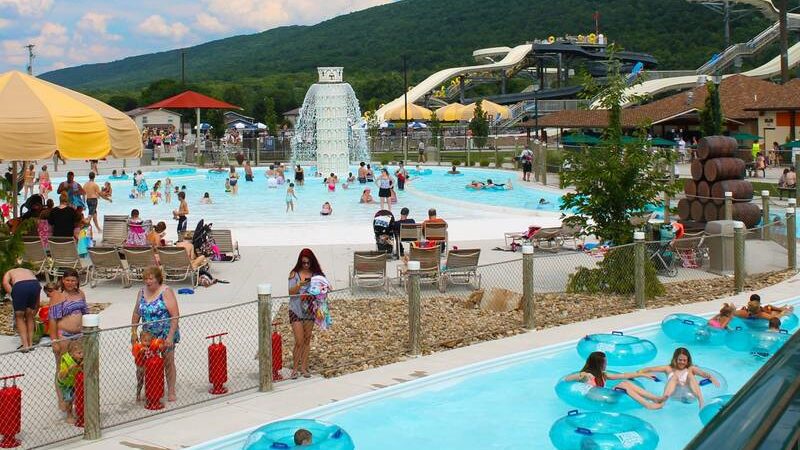 When you hang with the under 50″ crowd, it can be painful to spend the high ticket prices of larger amusement parks only to hang out in the kiddie rides all day. DelGrosso's Pennsylvania Amusement Park has free parking & free admission making it easy for parents to entertain their kids without going broke! When we visited, the whole family opted for ride bands because the price can't be beat: $21.95 per person in May/September and $31.95 in June/July/August. That price gives you admission to the waterpark, too! And if you eat as much DelGrosso's sauce as we do, you can snag $3 off coupons from the side of the jar.
DelGrosso Park hours vary, but the rides and waterpark open daily at 11 am. You can get more information about their hours on their website. If you're going for the day, the picnic areas open as early as 8 am, so pack a basket and plan to stay for the whole day.
Friendly faces, helpful teenagers running the rides, knowledgeable staff in the concession areas, and a great crew in the First Aid hut.
If you're traveling with small children, there is a baby care station with changing tables and air-conditioned spaces to nurse your little ones.
Thanks, DelGrosso's! We can't wait to come back every summer!