Woodward Cave is a show cave located in Centre County, Pennsylvania and if you're looking for an underground adventure, this is the perfect place to visit. The cave was known to the local Native Americans as "Red Panther Cave", derived from the name of a Seneca Chief's son, Red Panther, who, according to legend, was struck by lightning after cutting down a sacred beech tree. The legend continues that the son was then buried in the cave by his father, but no remains have ever been found. The cave was first developed as a show cave by local businessmen and opened to the public in 1925.
On a visit to Woodward Cave, experienced guides will take you on an easy walking tour through the cavern for an educational experience like no other. Taking about 50 minutes, you'll learn all about the geological features that make up Woodward Cave.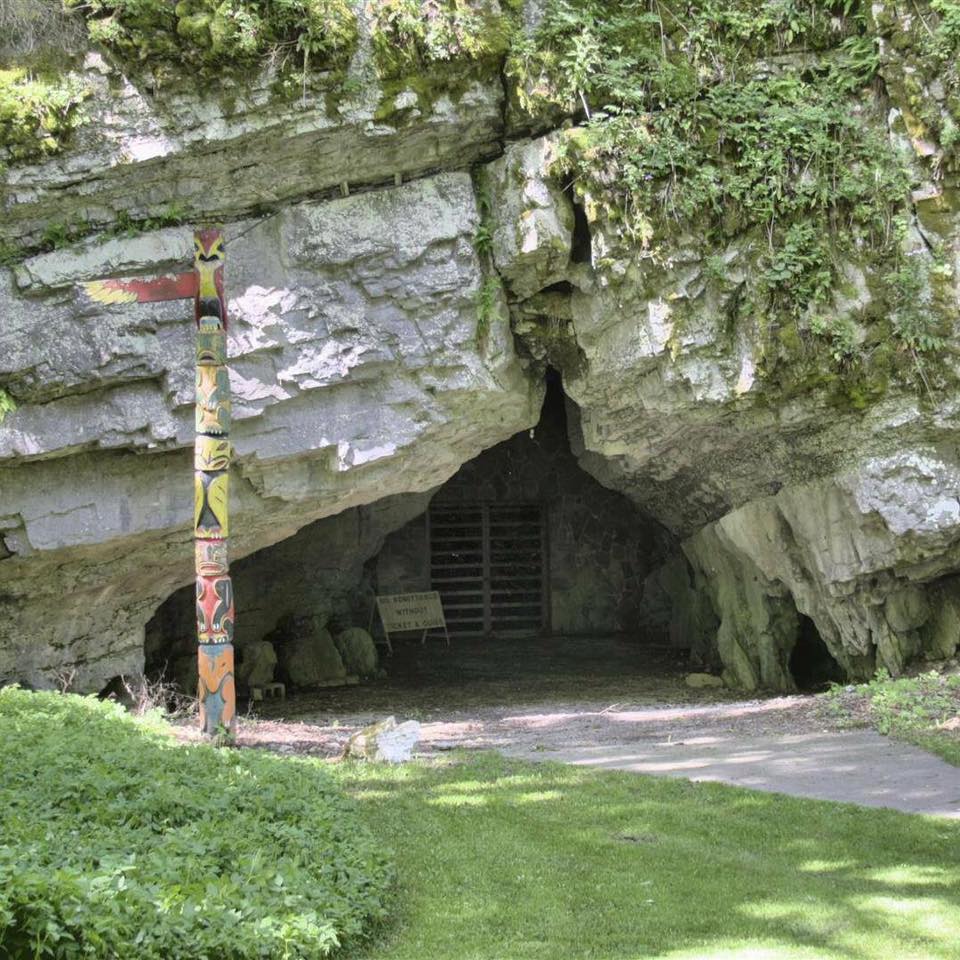 Touring Woodward Cave offers visitors a unique opportunity to explore its depths and learn about its geological features. On your tour through the cave, you'll visit each of the five rooms that make up the cave and get up close and personal with Woodward Cave's most populous residents: bats. In 2021, there were 869 bats recorded living in the cave.
Cave Features of Woodward Cave
Stalactites and Stalagmites: These are the most common features that people think of when they think of caves. Stalactites are the icicle-shaped formations that hang from the ceiling, while stalagmites grow up from the floor.
Chimneys: These are tall, thin columns that form when water flows through a crack in the ceiling and then drips down the walls.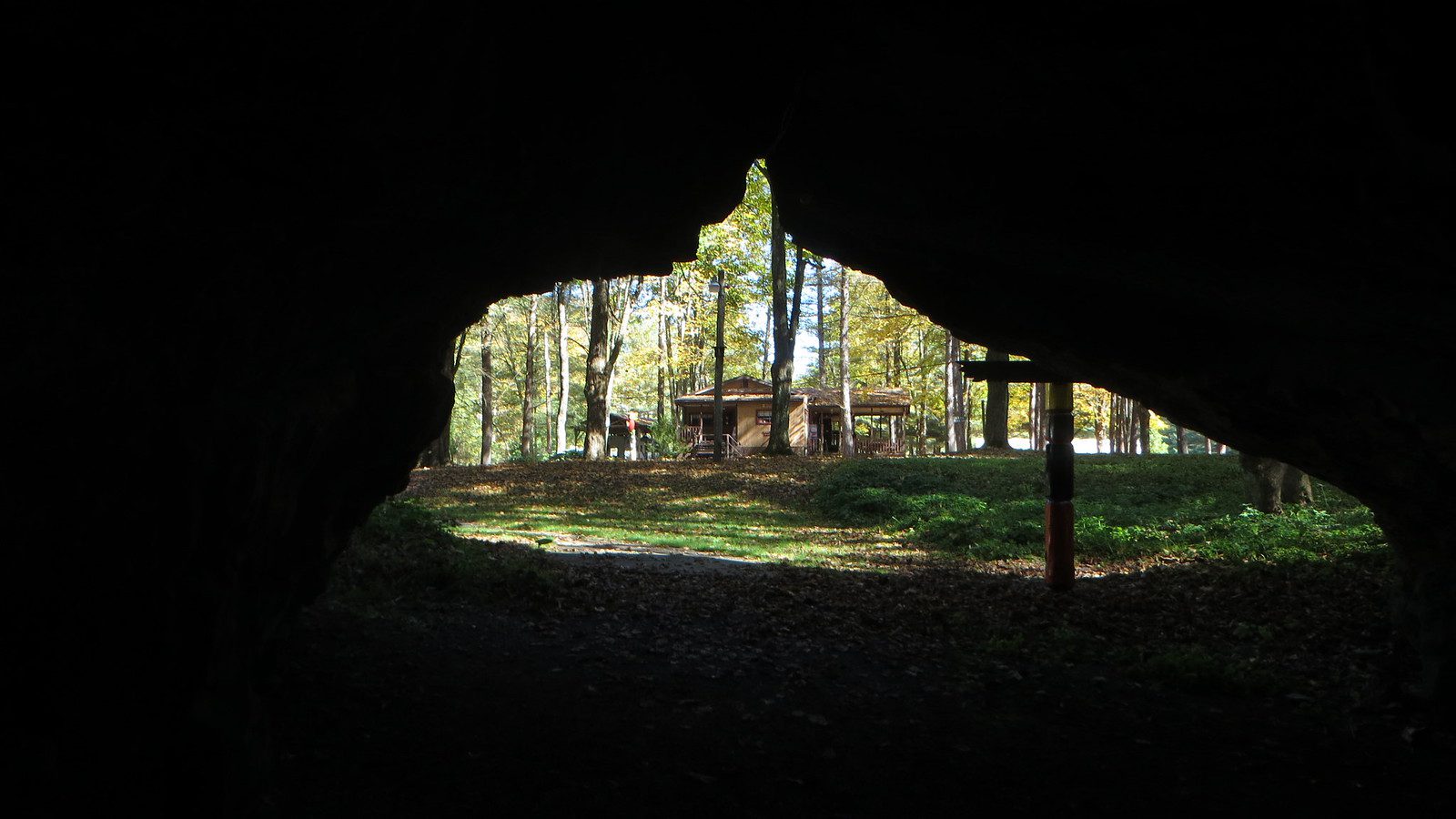 Cave Bacon: This is a type of stalactite that forms in wavy, rippled layers. It got its name because it looks like bacon!
Flowstone: This is a type of stone that forms when water flows over the cave floor and then dries. It can look like steps or terraces.
Cave Coral: This is a type of flowstone that forms in thin, delicate branching structures. It looks like coral!
The Rooms at Woodward Cave
Woodward Cave is made up of a series of 5 rooms, each with its own unique features.
The Ball Room: This large space at Woodward Cave has actually been used for dances and banquets through the years.
Square Room: In the Square Room, you'll find delicate and rare Helictites, cave coral, and more. Helictites are a type of stalactite that grow in strange and twisted shapes.
Hanging Forest: The Hanging Forest cave has the most stalactites in its collection, as well as ribbon formations and flowstone.
Hall of Statues: Standing at 14 feet tall, the Tower of Babel, is one of the most amazing examples of stalagmites in the region that you'll find in Woodward Cave's Hall of Statues.
Upper Room: The Upper Room is the last stop on the tour, and it offers a magnificent cathedral ceiling that rises 60 feet from the floor below.
Woodward Cave is a fascinating place to visit for anyone who loves adventure or wants to learn more about caves and their features. So, if you're ever in the
Woodward Cave Hours & Ticket Prices
Hours
May 28 through June 17: Open Every Day from 10:00 am to 4:00 pm
June 18 to August 5: Open Every Day from 9:30 am to 5:00 pm
Rates for Tours
$14.00 Adults, $7.00 Children ages 4 to 12
Under 4 – Free
School Tours
$5.00 Students, $7.00 Adult Chaperones
Teachers and Drivers – Free
Scout Groups
$5.00 Cub or Brownie, $5.00 Boy and Girl Scouts
$7.00 Adults
Group Tours Groups of 10 or More
$10.00 Adults
$5.00 Children ages 4 to 12