Calling all animal lovers… follow your bliss to one of many Pennsylvania zoos! There are several zoos in Pennsylvania that will delight youngsters and educate them about animal conservation efforts while also providing the opportunity to see animals in their natural habitats.
Pennsylvania Zoos
From small community zoos to large, world-renowned sanctuaries, Pennsylvania is home to some of the most unique animal exhibits in our country.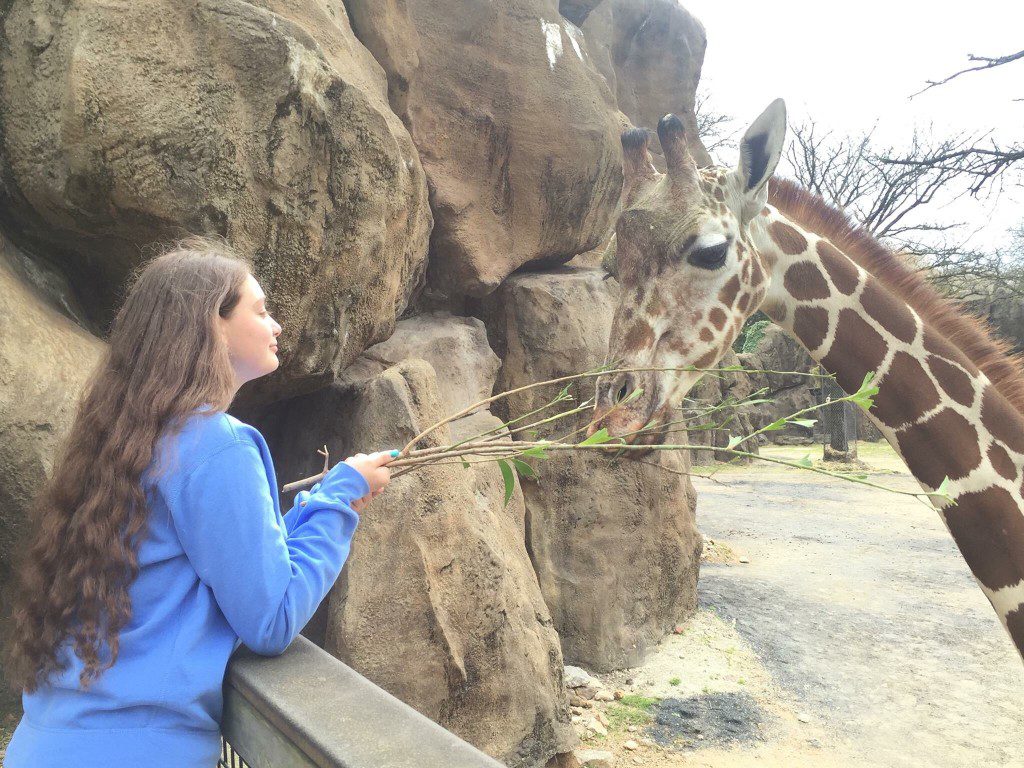 The Philadelphia Zoo, which is home to over 1,300 animals, many rare and endangered, is the region's major family destination as well as one of its most significant conservation groups. Each year, Philadelphia Zoo educates more than 1.2 million visitors about animal and environmental conservation via a first-in-the-world animal travel trail system.
The zoo, fulfilling its aim of conservation, science, education, and enjoyment, supports and engages in conservation efforts to safeguard endangered animals across the world. The Zoo360 Animal Exploration Trails are the first-of-its-kind and consist of four trails — Treetop Trail, Great Ape Trail, Gorilla Treeway, and Big Cat Crossing. These trails allow guests to experience the zoo in a whole new way, with animals roaming around them.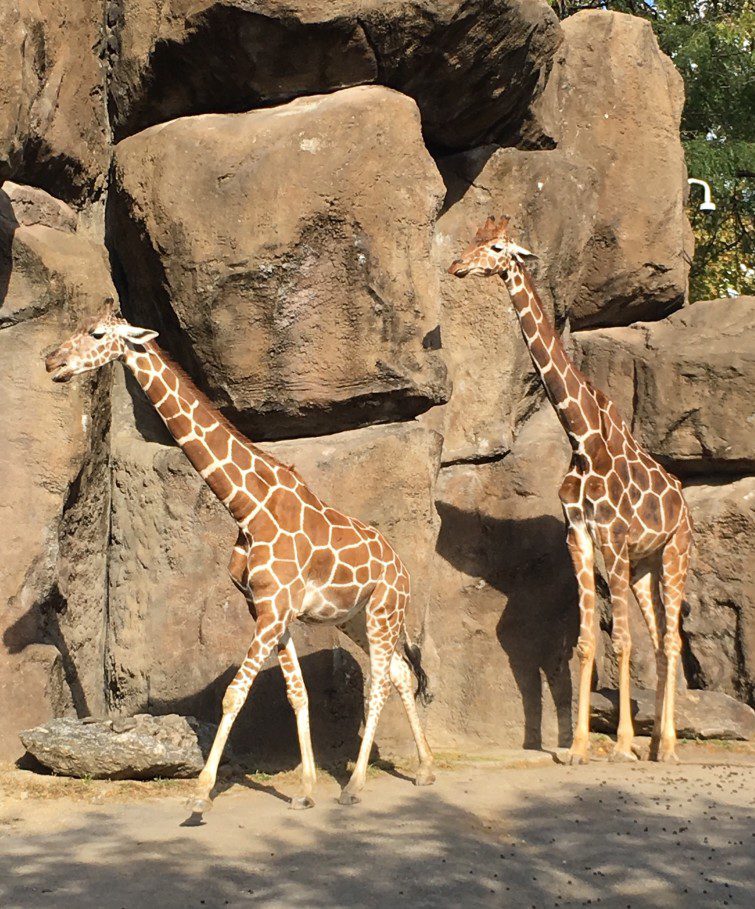 Pittsburgh Zoo and PPG Aquarium – Pittsburgh Countryside
Pittsburgh Pennsylvania Zoo
The Pittsburgh Zoo, which has educated and delighted audiences for more than a century, features elephants, polar bears, gorillas, and penguins. Exhibits feature naturalistic habitats, including an Asian forest and an African savanna. In 2000, the zoo added the 45,000-square-foot PPG Aquarium, the only public aquarium in the commonwealth, which is home to sharks, eels, penguins, and stingrays. At Animal Adventures Summer Zoo Camp, kids 2-13 can learn about the significance of wildlife through activities, animal encounters, tours, songs, and crafts.
Norristown
In 1924, a local farmer sold 16 acres and a few animals to the Borough of Norristown, which led to the creation of Elmwood Park Zoo. Today, the zoo is owned and operated by the Norristown Zoological Society, a non-profit organization whose mission is to foster an appreciation for wildlife and the environment that will inspire active participation in conservation. Through its programs, special events, day camps, and "Zoo Snooze" campouts, the zoo aims to foster an appreciation for the wildlife that inspires active participation in conservation. This summer the zoo will complete construction on "Majestic Predators", a new series of Jaguar exhibits.
Erie Zoo and Botanical Gardens – PA's Great Lakes Region
The Erie Zoo is home to a wide range of animals, including African lions and North American river otters, as well as special programs and activities for the whole family. Go on an African-inspired safari to see warthogs and rhinos at the Zoo's Kiboka Outpost or meet red pandas and orangutans in the Wild Asia exhibit. The Children's Zoo features special educational programs and even an animal show theater and indoor wildlife carousel.
Hershey Pennsylvania Zoo
Milton S. Hershey, the founder of The Milton Hershey School and creator of the world-famous chocolate company, started the zoo as The Hershey Zoo in 1916. Today's zoo has more than 200 North American species, including grizzly bears, bobcats, and lynx. Guests can even take advantage of a special falconry demonstration or naturalist educational sessions. A unique experience for all, the Great Southwest Biome features Ocelots that are twice the size of an average house cat and are the only spotted cats remaining in the United States.
Schnecksville
More than 325 creatures representing 125 species from African penguins to zebra live at the Lehigh Valley Zoo. The zoo hosts more than 125,000 guests annually and offers hundreds of educational programs, camps for all ages, and family-friendly events, making it one of the most vibrant educational and cultural institutions in the Lehigh Valley.
Claws 'n' Paws Animal Park – Upstate PA
Lake Ariel
This "zoo in the woods" in the Upstate PA region offers unique hands-on activities for the entire family, including a petting zoo where guests can interact with deer, lambs, and goats. Visitors can meet African Tortoises in Turtle Town, dig around for fossils at the Dinosaur Outpost, or take apples into the parrot aviary to feed the lories. Claws 'n' Paws features many rare and exotic species of animals, including a white tiger, a black panther, and an African lion. The facilities also offer educational programs and demonstrations throughout the day.
Lake Tobias Wildlife Park – Dutch Country
Halifax
Nestled in the peaceful countryside, Lake Tobias is home to a symphony of scents and sounds from six different continents. Mammals, reptiles, and birds from around the world can be found here. Established in 1965, Lake Tobias is unique as it is not just a zoo, but it's also a working farm. In addition to the peacocks, chickens, and guineas roaming freely about the grounds, Lake Tobias also has 50 acres of exhibits and displays including a petting zoo.
From African lions and Bengal tigers to American alligators and Burmese pythons, Lake Tobias has a variety of wildlife to observe and enjoy. Safari tours are one of the special attractions at Lake Tobias. Specially designed cruisers take you across 150 acres of rolling land where you see herds of wild and exotic animals from around the world.
Allenwood
Clyde Peeling's Reptiland is a recognized zoo with an AZA accreditation that specializes in reptiles and amphibians from all over the world! Enjoy modern indoor exhibits of more than 40 species year-round. During warmer months, experience life-size animatronic dinosaurs and hundreds of colorful parakeets with exciting seasonal exhibits. Stunning naturalistic habitats, fun interactive exhibits, live shows, and hands-on animal encounters make Reptiland an educational adventure for the whole family!
T & D's Cats of the World
Penns Creek
If you're looking for a smaller zoo experience, take a trip to T&D's Cats of the World. Tucked down a country road in Penns Creek, Pennsylvania, T & D's Cats receives animals in need from private individuals, government agencies, zoos, and other refuge organizations. They provide a permanent home for these animals and open each summer to share their beauty with you.
Nearly 300 abused, mistreated, or unwanted animals call T&D's home, including 50 felines (lions, tigers, cougars, leopards, bobcats, servals, and lynx). Other animals- bears, fox, deer, coyotes, wolf-dogs, raccoons, primates, parrots, and others – have also found their way to T&D's.