Calling all animal lovers… follow your bliss to one of many Zoos & Aquariums in Pennsylvania. There are several places in Pennsylvania, some big and some small, that will delight youngsters and educate them about animal conservation efforts while also providing the opportunity to see animals in their natural habitats.
Our list includes 15 (and counting!) zoos and aquariums in Pennsylvania and close by New Jersey and Maryland to get up close the personal with your favorite critters. Visit the Philadelphia Zoo, the Pittsburgh Zoo and PPG Aquarium, or Lehigh Valley Zoo for a variety of species from around the world. Go on Safari in rural Pennsylvania or immerse yourself in one of our fabulous aquariums in Pennsylvania.
Zoos & Aquariums in Pennsylvania
From small community zoos to large, world-renowned sanctuaries, Pennsylvania is home to some of the most unique animal exhibits in our country.
Philadelphia Zoo – Philadelphia
Philadelphia
A favorite family destination and historic site, the Philadelphia Zoo houses over 1,300 animals – many of which are endangered species. Not only does this popular attraction bring joy to visitors from all corners of the region; but it also serves as one of its leading conservation initiatives.
By providing an unparalleled travel trail system, Philadelphia Zoo educates over 1.2 million guests every year about animal and ecological preservation. Furthermore, the zoo stands true to its mission of conservation, science education as well as pleasure by taking part in initiatives that defend endangered animals all around the globe.
The Zoo360 Animal Exploration Trails are the first-of-its-kind and consist of multiple trails — Treetop Trail, Great Ape Trail, Gorilla Treeway, and Big Cat Crossing. Immerse yourself in the wildlife with these winding trails that open up an entirely new way to explore and appreciate the zoo. With animals close by, every step will be a surprise as you roam around them, learning about their habits and behaviors all while connecting with nature!
The Philadelphia Zoo is one of our very top Philadelphia attractions, and it's easy to see why.
Pittsburgh Zoo and PPG Aquarium – Pittsburgh Countryside
Pittsburgh
For over a century, the Pittsburgh Zoo has captivated and educated visitors with its diverse collection of animals, including elephants, polar bears, gorillas, and penguins. The exhibits showcase naturalistic habitats such as an Asian forest and African savanna. In 2000, the PPG Aquarium was added to the zoo, spanning over 45,000 square feet and boasting an impressive collection of sharks, eels, penguins, sea lions, and stingrays – making it the sole public aquarium in the commonwealth.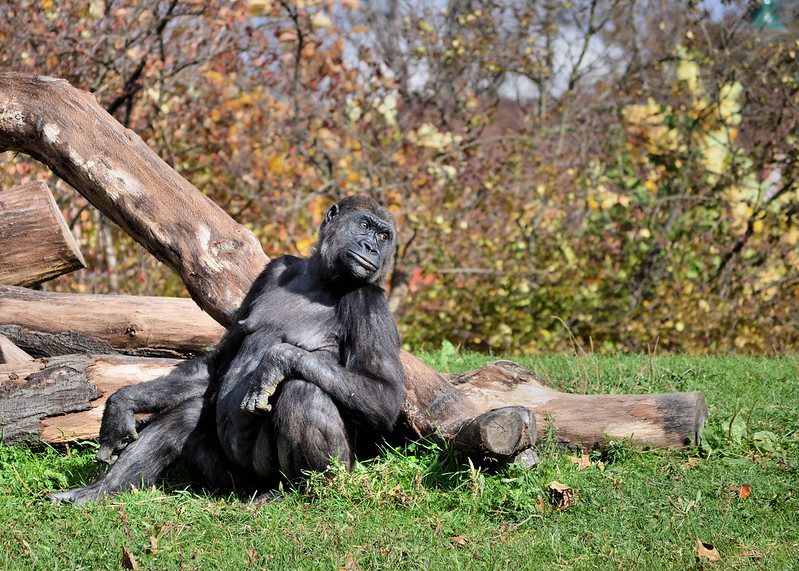 For children aged 2-13 years old who are interested in learning about wildlife significance through activities like animal encounters, tours, songs and crafts there is Animal Adventures Summer Zoo Camp available!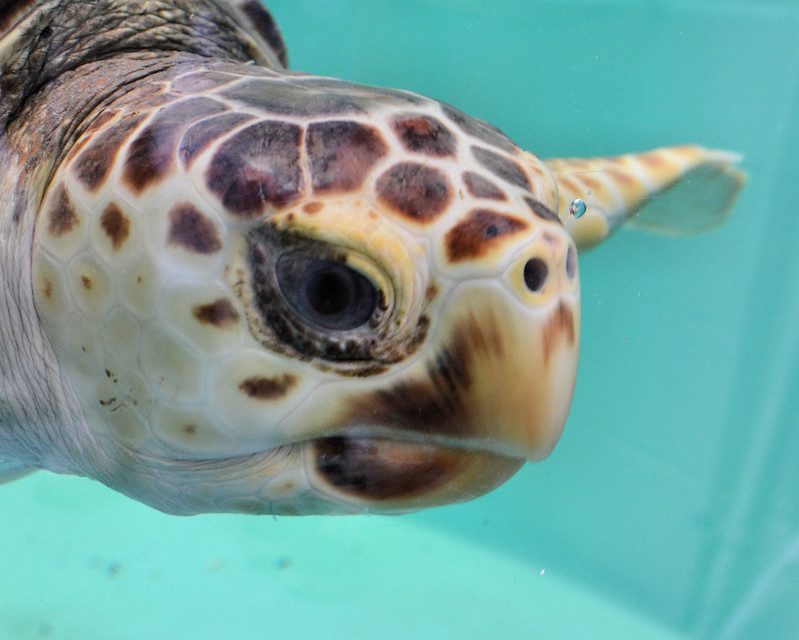 The PPG Aquarium is also home to over 70 species of fish and other aquatic life from around the world, making it a great place for visitors to observe and learn about some of the most fascinating creatures on our planet. This is a great place to get a close look at your kids' favorites like sea turtles, penguins, sharks, stingrays, and poison dart frogs, and more. If you want to get even more close up and personal, you can experience the touch tanks and let the stingrays swim by for a pet.
Our favorite animals at the Pittsburgh Zoo are hands down the sea otters. They're so cute!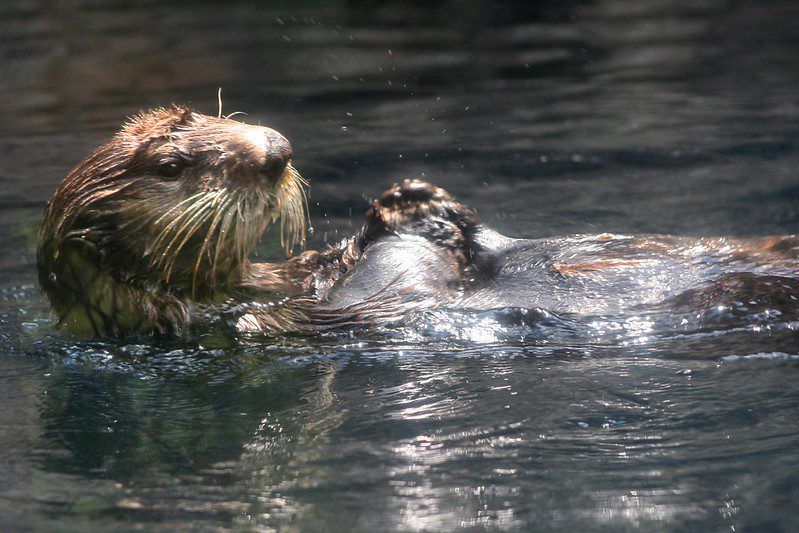 Elmwood Park Zoo – Philadelphia Countryside
Norristown
In 1924, a farmer from the area generously offered 16 acres of land and some animals to Norristown Borough which generated the formation of Elmwood Park Zoo. Today, the zoo is owned and operated by the Norristown Zoological Society, a non-profit organization whose mission is to foster an appreciation for wildlife and the environment that will inspire active participation in conservation.
The zoo strives to cultivate a deep reverence for wildlife, which will lead people to actively help maintain and protect our environment through its various programs, special events, day camps, and "Zoo Snooze" campouts.
Erie Zoo and Botanical Gardens – PA's Great Lakes Region
Erie
If you're in the Erie area, you can explore all the exotic wildlife at Erie Zoo! From majestic African lions to playful North American river otters, this zoo has all your favorite critters to visit. Enjoy a day of fun with your family through their various special programs and activities. You can go on an African-inspired safari to see warthogs and rhinos at the Zoo's Kiboka Outpost or meet red pandas and orangutans in the Wild Asia exhibit.
The Children's Zoo features special educational programs and even an animal show theater and indoor wildlife carousel.
ZooAmerica® – Dutch Country
Hershey
Milton S. Hershey, founder of The Milton Hershey School and creator of the world-famous chocolate company, started the zoo as The Hershey Zoo in 1916. Today's zoo has more than 200 North American species, including grizzly bears, bobcats, and lynx. Guests can even take advantage of a special falconry demonstration or naturalist educational sessions. A unique experience for all, the Great Southwest Biome features Ocelots that are twice the size of an average house cat and are the only spotted cats remaining in the United States.
Lehigh Valley Zoo – Lehigh Valley
Schnecksville
More than 325 creatures representing 125 species from African penguins to zebra live at the Lehigh Valley Zoo. The zoo hosts more than 125,000 guests annually and offers hundreds of educational programs, camps for all ages, and family-friendly events, making it one of the most vibrant educational and cultural institutions in the Lehigh Valley. With a focus on conservation and community, the Lehigh Valley Zoo works with local partners to support environmental initiatives. And it is home to animals like Amur & Canadian tigers, snow leopards, black bears, red wolves, cougars, bobcats, foxes, and lynx. Through their Conservation Fund and Adopt-an-Animal Program, the Zoo and its partners support animal conservation projects around the world.
The Lehigh Valley Zoo also offers a variety of educational programs to complement your visit. From Kids Club to Animal Encounters and Keeper Talks, there are plenty of opportunities for adults and children alike to learn about animals, their habitats, and the threats they face in the wild.
Electric City Aquarium
Scranton
The Electric City Aquarium located inside the Steamtown Mall in Scranton is home to a variety of aquatic animal species, including fish, reptiles, and amphibians. It also offers an interactive learning experience with educational exhibits on topics like water conservation and different species of fish. The aquarium boasts more than 500 species and over 20,000 gallons of tanks as well as laboratories for students to explore the wonderful world beneath the sea.
The aquarium is small, but still a fun visit if you're already in the Scranton area.
Claws 'n' Paws Animal Park – Upstate PA
Lake Ariel
This "zoo in the woods" in the Upstate PA region offers unique hands-on activities for the entire family, including a petting zoo where guests can interact with deer, lambs, and goats. Visitors can meet African Tortoises in Turtle Town, dig around for fossils at the Dinosaur Outpost, or take apples into the parrot aviary to feed the lories. Claws 'n' Paws features many rare and exotic species of animals, including a white tiger, a black panther, and an African lion. The facilities also offer educational programs and demonstrations throughout the day.
Lake Tobias Wildlife Park – Dutch Country
Halifax
Nestled in the peaceful countryside, Lake Tobias is home to a symphony of scents and sounds from six different continents. Mammals, reptiles, and birds from around the world can be found here. Established in 1965, Lake Tobias is unique as it is not just a zoo, but it's also a working farm. In addition to the peacocks, chickens, and guineas roaming freely about the grounds, Lake Tobias also has 50 acres of exhibits and displays including a petting zoo.
From African lions and Bengal tigers to American alligators and Burmese pythons, Lake Tobias has a variety of wildlife to observe and enjoy. Safari tours are one of the special attractions at Lake Tobias. Specially designed cruisers take you across 150 acres of rolling land where you see herds of wild and exotic animals from around the world.
Clyde Peeling's Reptiland – Susquehanna Valley
Allenwood
If you grew up in the Susquehanna Valley, then you'll likely remember a field trip or two to Clyde Peeling's Reptiland in Allenwood. If you haven't been there in recent years, you'll be delighted on your return to see how much this roadside zoo has grown.
Clyde Peeling's Reptiland is an AZA-accredited zoo that showcases fascinating reptiles and amphibians from around the globe! With its remarkable credentials, this exotic destination is sure to be a one-of-a-kind experience. You can explore a selection of more than 40 species in their contemporary indoor exhibits all year long. As the weather starts to warm, encounter life-size animatronic dinosaurs and hundreds of striking parakeets.
For an exhilarating and informative experience, Reptiland features breathtaking natural habitats, engaging interactive exhibits, plus riveting live shows with animals up close and personal. A day spent here is a journey of discovery for the entire family.
Safari Farm Petting Zoo
Lake Ariel
Tucked back on a country road you'll find Safari Farm Petting Zoo, home to some very friendly animals. If you like the idea of holding a chicken or snuggling with some goats, then this is the petting zoo for you. The friendly staff will assist you in knowing which animals are available for holding and touching. You may be surprised to learn that the camels are quite friendly. If you're feeling adventurous, they'll even let you hold their snake.
If you've never seen a Patagonian Mara up close and personal, here's your opportunity to interact with what looks like a giant guinea pig. They're cute, but not quite as cute as the resident kangaroos.
Just Outside of Pennsylvania Aquariums and Zoos
Adventure Aquarium
Camden, New Jersey
If you're up for a day trip, you might want to visit Adventure Aquarium in Camden, New Jersey, for a chance to observe the largest collection of sharks, sea turtles, stingrays, and oodles of other aquatic animals. One of the best aquariums on the East Coast, this family-friendly aquarium offers multiple touch tanks, a play area for children if they get restless in their strollers, a place to get snacks (and coffee!), along with all the marine fish, amazing animals, and interactive exhibits.
National Aquarium
Baltimore, Maryland
The National Aquarium in Baltimore, Maryland is a must-visit for anybody interested in aquatic life. Featuring thousands of animals, including the adorable two-toed sloth and Atlantic Bottlenose Dolphin, this aquarium offers interactive exhibits, educational programs, family activities, and a gift shop to complete your trip. From coral reefs to exotic jellyfish tanks, the National Aquarium will be sure to leave you with a greater appreciation for the majestic creatures of the deep. Plus, their Discovery Lab offers a range of activities and experiences that are perfect for kids who want to do more than just look at fish!
Jenkinson's Aquarium
Point Pleasant Beach, New Jersey
If you're at the Jersey Shore, take a look at Jenkinson's Aquarium! Get up close and personal with aquatic life from all around the world, including penguins, coral reef, harbor seals, and more. For those looking to learn more, Jenkinson's offers educational experiences that bring you even closer to the creatures they have on display. Plus, it's a great place for kids to explore and get their hands wet in the Interactive Touch Pool!
Cape May County Park & Zoo
Cape May Court House, New Jersey
Step into the wild at Cape May County Park & Zoo. Featuring more than 550 animals including giraffes, tigers, emus and other exotic creatures, this zoo is sure to delight all animal lovers. There are a variety of interactive and educational activities available as well, including a Petting Zoo and Animal Discovery Lab. For those looking to stay longer, the park also has camping sites and even an outdoor amphitheater!