Camelbeach Outdoor Waterpark, the popular family summer destination located at Camelback Resort in the Pocono Mountains, will open for the summer season on Friday, June 16. As the park celebrates its 25th anniversary, visitors can look forward to the unveiling of the newest attraction – Rival Racer. This thrilling ride allows sliders to race through enclosed tracks, twisting and turning as they compete to reach the finish line. With a total of 38 exciting slides and rides, Camelbeach promises to deliver an unforgettable summer experience to guests.
Camelbeach Outdoor Waterpark 2023 Season
The 2023 Seasonal Early Bird Waterpark Unlimited Passes and Value Passes are now available. The Unlimited Pass costs $109 and is valid seven days a week, while the Value Pass costs $89 and includes admission Monday through Friday. Both passes offer fantastic perks and savings, including complimentary general parking, discounts on lodging, food, and beverages, as well as discounted $30 guest day passes to Camelbeach and Aquatopia Indoor Waterpark, which has consistently been voted USA Today's #1 Indoor Waterpark. Moreover, Camelbeach season pass holders receive a $5 discount on the Express Pass, allowing them to fast track to the front of the line at Rival Racer, High Noon Typhoon, Triple Venom, Titan, and Dune Racer waterpark attractions.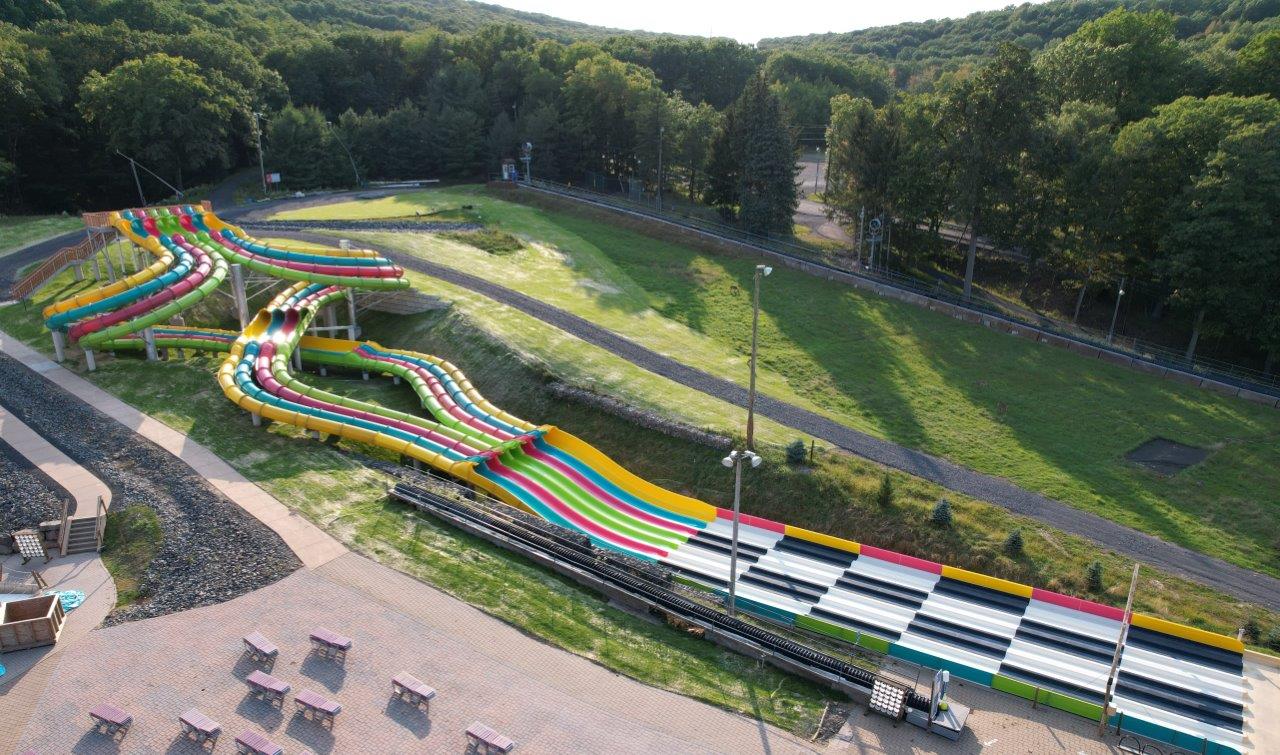 Rival Racer is the newest attraction at Camelbeach, designed for sliders who love a good challenge. The slide features eight twisting, turning, dropping, and closed individual chutes, all converging at three different rallying points before the finish line. Rushing down 400 feet with a vertical drop of 54 feet, 5,600 gallons of water per minute propel riders towards the end. In addition to Rival Racer, visitors can enjoy other exciting rides such as Titan, the world's largest waterslide of its kind, Blue Nile Adventure River with its exhilarating waterfalls, High Noon Typhoon that soars over treetops, and Pharoah's Phortress that allows a family of up to eight to negotiate separate water slides.
Camelback Resort has modernized its website, logo, signature signage, and messaging. The resort also upgraded its user-friendly app, allowing guests to connect, recharge and explore the area. The app is an essential tool for travelers to make plans for their visit to Camelbeach Outdoor Waterpark. It offers an interactive beach area perfect for toddlers, allows visitors to book cabanas and reserved seating at the Kahuna Lagoon Wavepool, and discover food and drink options such as food trucks, Graffiti Pizza, Big Family Pocono Family Eatery, and more. Guests can also book visits to the award-winning Aquatopia Indoor Waterpark, outdoor ziplining adventures, and reserve accommodations at Camelback Lodge, featuring 453 recently refreshed guest suites.